Anyone returning ill from a tropical trip should seek a tropical medical examination, especially if fever is present. Above all, malaria, which can be very dangerous, should be ruled out first.
An infection with the Zika virus is mild in the vast majority of cases. Pre-existing conditions could pose a risk for a more severe course. However, at the same time as the most recent epidemic in Latin America, damage to unborn children (microcephaly) and the rare Guillian-Barré syndrome, which can also occur in many other infectious diseases, were observed more frequently than before.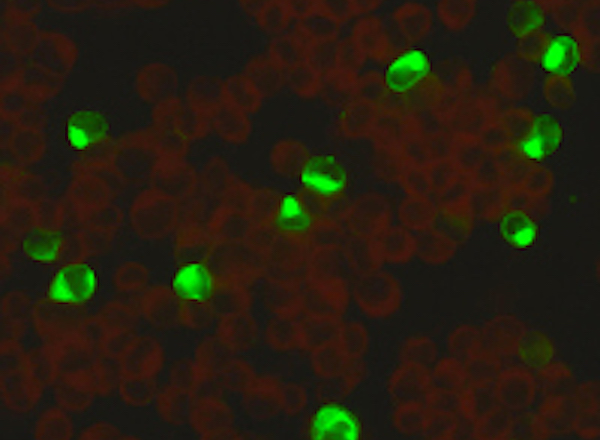 1. What symptoms indicate Zika fever?
Symptoms that point to Zika fever, but are also found in other infectious diseases, are fever, headache, fatigue, muscle and joint pain, skin rash and non-lateral conjunctivitis of the eye. The illness usually lasts three to seven days and usually heals on its own. The Zika virus infection can also run with only a few of the symptoms described above or without any symptoms at all.
2. For whom is a laboratory test for Zika infection reasonable?
Diagnostic procedure for patients WITH symptoms
All patients with the symptoms mentioned under 1. which develop within 3 weeks after returning from epidemic and endemic areas can be tested for Zika virus by laboratory test.
Epidemic areas are currently tropical regions of South and Central America and the Caribbean. Please note that the geographical distribution can change rapidly; up-to-date information can be found on the websites of ecdc (Europa), CDC (USA) and WHO (all three in English). The virus is also endemic to Africa, Southeast Asia and also various Pacific islands.
Our submission forms and information on sending material can be found here.
The blood sample should be taken by your family doctor or gynaecologist or by a tropical medicine outpatient clinic:
PCR from EDTA blood (1 tube) and additionally urine (at least 20 ml) is useful up to the 7th day after the onset of symptoms;
From the 8th to the 27th day after the onset of symptoms, serology from a serum sample (IgM and IgG detection) and additionally a PCR from urine or EDTA whole blood;
after more than 28 days after symptom onset, only serology from a serum sample.

Diagnostic procedure for patients WITHOUT symptoms (pregnant women and their sexual partners)
In the absence of symptoms, serological testing (IgM and IgG detection from serum) is advisable when returning from epidemic areas in the case of currently pregnant female travellers and male travellers with a pregnant sexual partner. In the case of a positive test result in a pregnant woman, the further procedure would have to be discussed with the attending gynaecologist.
Women who are unsure whether they might be pregnant should take a pregnancy test. When sending diagnostic samples to our laboratory, it is essential to provide an accurate travel history (countries of travel, date) as well as the week of pregnancy.
3. What does the World Health Organisation (WHON) recommend?
The World Health Organisation (WHO) recommends that travellers returning from a Zika outbreak area use condoms (safer sex) or refrain from sexual intercourse for at least three months (men) or two months (women) after returning. If pregnant, the WHO recommends practising safe sex or abstaining from sexual intercourse for the entire period of pregnancy. Testing for the Zika virus is not necessary if these guidelines are followed.
Couples without symptoms of the disease who wish to have children and who cannot or do not wish to wait the recommended three months may undergo a serological test at the BNITM from the 28th day after returning from travel (samples must be sent via the attending doctor). We would like to point out that, if possible, the recommendations of the WHO should be followed!
Consultation only for doctors
Patients should contact their treating doctor's office.