Institutional cooperation with universities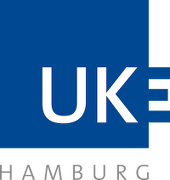 Faculty of Medicine of Universität Hamburg / Medical Centre Hamburg-Eppendorf (UKE)
The links between the Institute and the Medical Faculty of the University of Hamburg (UHH) have grown historically and are close. Since its foundation in 1920, the Medical Faculty of the UHH has dedicated a chair to tropical medicine; the first chair holder and Dean of the Faculty was Bernhard Nocht. Since 1993, the number of chairs in tropical medicine at the Faculty of Medicine has increased to three C4 professorships; until now, they were assigned to Parasitology, Immunology and Clinical Research. Currently, the professorship for Immunology is filled as a W3 professorship for Epidemiology through a change in denomination. In addition, two further BNITM staff members are currently non-scheduled professors and four staff members of the institute are private lecturers with courses in the Faculty of Medicine. A cooperation agreement between the Medical Center Hamburg-Eppendorf (UKE) and BNITM has existed since 1998. Since 2009, BNITM has contributed two projects on liver involvement in malaria and amoebiasis to the UKE's Collaborative Research Centre Sonderforschungsbereich 841 "Liver Inflammation - Infection, Immune Regulation and Consequences".

Faculty of Mathematics, Informatics and Natural Sciences (MIN) at the Universität Hamburg
The Institute's cooperation with the Faculty of Mathematics, Informatics and Natural Sciences (MIN) at Universität Hamburg (UHH) has intensified fundamentally in recent years. This was urgently needed because for years over 80% of the Institute's doctoral students have been doing their doctorates in MIN subjects, predominantly biology. First of all, a new cooperation agreement was concluded with the UHH in 2014. Another special milestone in 2014 was the joint establishment and endowment of a W3 professorship in "Cellular Parasitology" (Gilberger), which links the BNITM and the MIN faculty and also forms a bridge for both institutions to the "Centre for Structural Systems Biology" (CSSB) at the German Electron Synchrotron (DESY). Furthermore, the now extremely close cooperation continued in 2015/2016 with the filling of the W2 professorships for Arbovirology (Schmidt Chanasit) and Medical Entomology (Schnettler).
In any case, one BNITM staff member is an associate professor (Prof. Dr. I. Bruchhaus) and two BNITM staff members are private lecturers at the MIN Faculty of the UHH. A large part of the teaching in cell and molecular biology of the Master's programme in Biology is held in courses and modules lasting several weeks at the BNITM.