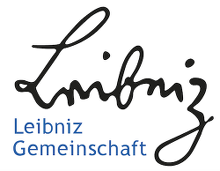 Die Leibniz-Gemeinschaft
Das Bernhard-Nocht-Institut ist ein Mitglied der Leibniz-Gemeinschaft. Die Leibniz-Gemeinschaft verbindet 93 selbständige Forschungseinrichtungen. Ihre Ausrichtung reicht von den Natur-, Ingenieur- und Umweltwissenschaften über die Wirtschafts-, Raum- und Sozialwissenschaften bis zu den Geisteswissenschaften. Leibniz-Institute widmen sich gesellschaftlich, ökonomisch und ökologisch relevanten Fragen. Sie betreiben erkenntnis- und anwendungsorientierte Forschung, auch in den übergreifenden Leibniz-Forschungsverbünden, sind oder unterhalten wissenschaftliche Infrastrukturen und bieten forschungsbasierte Dienstleistungen an. Die Leibniz-Gemeinschaft setzt Schwerpunkte im Wissenstransfer, vor allem mit den Leibniz-Forschungsmuseen. Sie berät und informiert Politik, Wissenschaft, Wirtschaft und Öffentlichkeit. Leibniz-Einrichtungen pflegen enge Kooperationen mit den Hochschulen - u.a. in Form der Leibniz-WissenschaftsCampi, mit der Industrie und anderen Partnern im In- und Ausland. Sie unterliegen einem transparenten und unabhängigen Begutachtungsverfahren. Aufgrund ihrer gesamtstaatlichen Bedeutung fördern Bund und Länder die Institute der Leibniz-Gemeinschaft gemeinsam. Die Leibniz-Institute beschäftigen rund 18.700 Personen, darunter 9.500 Wissenschaftlerinnen und Wissenschaftler. Der Gesamtetat der Institute liegt bei mehr als 1,8 Milliarden Euro.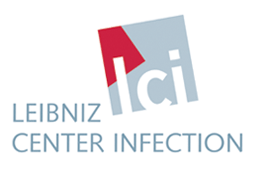 Leibniz Center Infection (LCI)
BNITM's natural partners for intensive cooperation in infection research are the two other Leibniz Institutes in the Hamburg area that focus on infection biology, the Leibniz Institute for Virology (LIV) and the Research Center Borstel, Leibniz Lung Center (FZB). The three institutes complement each other thematically in an outstanding way in the research of the most important infectious diseases worldwide and have joined forces to form the Leibniz Center Infection (LCI). A collegium consisting of the leading scientists of the institutes steers the LCI.
In addition to regular consultations, the LCI jointly organises international symposia and promotes inter-institute research collaborations, which have already led to a number of joint publications. The BNITM has also initiated a Leibniz Graduate School "Infections", which is jointly designed by the three Leibniz Institutes. Six LCI fellows and other doctoral students from the three institutes are taking part in the three-year doctoral programme. In addition, all three LCI institutes are represented in the Leibniz research network "INFECTIONS in an Urbanizing World" Together with other Leibniz institutes and other partners, this network aims to establish an interdisciplinary research agenda and opens up new avenues of communication across disciplines. New strategies and methods for early warning and outbreak management systems will be developed to control spread of pathogens.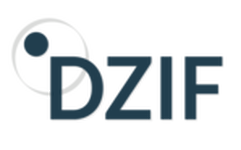 Deutsches Zentrum für Infektionsforschung
Das BNITM koordiniert die Arbeit des Standortes Hamburg-Lübeck-Borstel-Riems im Deutschen Zentrum für Infektionsforschung (DZIF). Übergeordnetes Ziel des DZIF ist die Translation, d.h. Ergebnisse aus der Grundlagenforschung möglichst zielgerichtet in die klinische Anwendung zu übertragen. Am Standort sind neben dem BNITM die Universität Hamburg, das Universitätsklinikum Hamburg-Eppendorf, die Universität zu Lübeck, das Friedrich-Loeffler-Institut, das Heinrich-Pette-Institut und das Forschungszentrum Borstel beteiligt. Diese sieben universitären und außeruniversitären Einrichtungen forschen insbesondere im Bereich globale und neu-auftretende Infektionen.
Die wissenschaftliche Arbeit im DZIF ist thematisch fokussiert: Wissenschaftler, die sich auf die Erforschung eines Erregers oder einer Methodik spezialisiert haben, arbeiten in ihren Fachgebieten zusammen. Der Standort Hamburg-Lübeck-Borstel-Riems ist dabei strukturell bei den Themen "Neu-auftretende Infektionskrankheiten", "Malaria", "HIV", "Tuberkulose", "Neue Antibiotika" und "Afrikanische Partner-Institutionen" vertreten. Darüber hinaus werden Projekte zu diesen Themen sowie zu "Infektionen im immungeschwächten Wirt", "Hepatitis", "Krankenhauskeime und Antibiotika-resistente Bakterien" und "Neuen antiviralen Substanzen" durchgeführt.

ZENTRUM FÜR STRUKTURELLE SYSTEMBIOLOGIE (CSSB)
Das CSSB widmet sich der Infektionsbiologie und Medizin unter Anwendung von struktur- und molekularbiologischen Methoden und bildgebenden Verfahren in Verbindung mit systembiologischen Ansätzen. Unser Ziel ist das Enträtseln der zugrunde liegenden Mechanismen wichtiger pathogener Prozesse, um bessere Behandlungsmöglichkeiten gegen bakterielle und virale Krankheitserreger zu finden. Hierfür nutzen wir die weltweit einzigartigen Forschungsinfrastrukturen auf dem DESY Campus. Das CSSB ist eine gemeinsame Initiative von neun Norddeutschen Forschungspartnern, und zwar dreier Universitäten und sechs Forschungsinstitutionen. Unser Bestreben ist die Etablierung eines international führenden Forschungszentrums in der Metropole Hamburg.