Interdisciplinary Summer School on Snakebite Envenoming
Snakebite envenoming is a highly neglected disease of poverty that is of great public health importance. Among neglected tropical diseases (NTDs), it is the deadliest disease. In addition, it causes more than 400,000 permanent disabilities annually. As snakebite envenoming is a very complex One Health issue, an interdisciplinary approach is needed to address this problem and contribute to the WHO goal to achieve a 50% reduction of snakebite deaths and disabilities by 2030.
Therefore, this hybrid summer school aims to bring together young researchers from different disciplines and countries who are working on/interested in NTDs and snakebite envenoming to foster interdisciplinary and cross-cultural exchange.
Format
The summer school will take place over five days with arrival and departure on the first and last day at the Bernhard-Nocht-Institute for Tropical Medicine in Hamburg. It will be a mixture of lectures by experts from different fields and disciplines and presentations of the participants' own work (from selected abstracts), with plenty of time for discussion, feedback and exchange.
Programme and Speakers
A more detailed programme with speaker names will follow. All times are indicated in CEST.
Application & Abstract Submission
You can apply and submit abstracts (optional) via our registration form. Application closes on Sunday, 11th of June 2023 11:59 pm CEST. Please indicate if you like to attend in person or virtually. In-person attendance is limited and priority will be given to PhD students and Post-Docs, especially those who submitted abstracts of their work.
No fee is required to attend the summer school. Accommodation must be arranged and paid for by the participants themselves. Lunch and coffee breaks are included in the summer school.
A limited number of travel stipends are available. Please consider applying for the travel stipend in the registration form if you are a student from a low- or middle-income country and would like to present your work in person. Travel support is limited to a maximum of 1440€ per person (exceeding amounts may be discussed in individual cases). Please note that the part of the trip that is supported will be booked directly through the German Alliance for Global Health Research (GLOHRA). If you have any questions about this in advance, please contact us directly (snakebite.summerschool@bnitm.de).
Organisational Committee
Benno Kreuels, Research Group Snakebite Envenoming, BNITM
Ulrich Kuch, Department of Tropical Medicine and Global Health, Goethe-University Frankfurt
Maik Damm, Independent Researcher, Germany
Jörg Blessmann, Research Group Snakebite Envenoming, BNITM
Deborah Hosemann, Research Group Snakebite Envenoming, BNITM
Accomodations nearby
Arrival
You will find the directions to BNITM on our website.
Financed by
This summer school is supported by the German Federal Ministry of Education and Research (BMBF) as part of the German Alliance for Global Health Research (GLOHRA).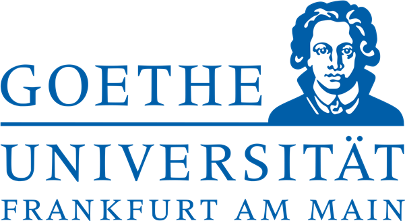 Key facts
(Hybrid) Interdisciplinary Summer School on Snakebite Envenoming
25-29 September 2023