Press releases
BNITM: Tropical diseases are neglected again
Presenter Yared Dibaba supports "World Day of Neglected Tropical Diseases" on 30 January
Hamburg. Worldwide, almost two billion people are at risk of becoming incapacitated, blind, disfigured, disabled or dying earlier due to neglected tropical diseases. The coronavirus pandemic has exacerbated this danger: many research, treatment and prevention programmes have had to be halted in countries of the global South. The Bernhard Nocht Institute for Tropical Medicine is therefore participating in an international campaign with the aim of not letting up in the fight against neglected tropical diseases - with prominent support.
The World Health Organisation (WHO) currently lists 20 neglected tropical diseases. These include worm diseases such as schistosomiasis or river blindness, diseases caused by single-cell parasites such as Chagas (American sleeping sickness), bacterial infections such as leprosy and diseases caused by viruses such as dengue, chikungunya and rabies. Poisoning from snakebites is also included.
These diseases occur mainly in poorer countries with poor hygienic conditions and warmer climates. There, pathogens and infection vectors such as certain mosquito species can proliferate. However, due to global warming, travel and migration, other countries are also increasingly affected.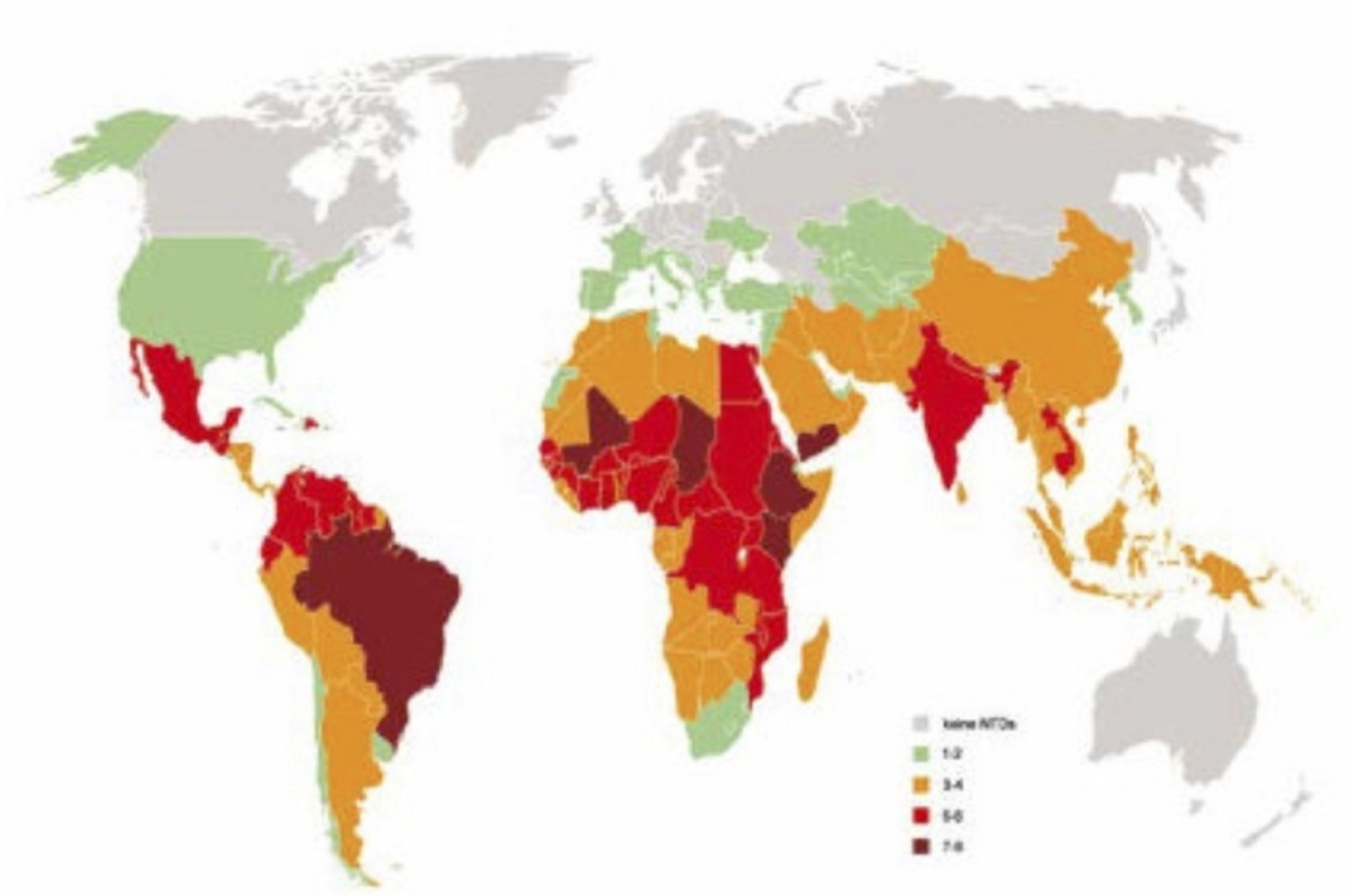 In 2017, the WHO announced the goal of greatly reducing neglected tropical diseases by 2030. Many can already be prevented or treated today. However, the necessary funds for medicines, awareness campaigns and research are often lacking. Progress made in recent years has been undone in many places by the coronavirus pandemic.
Hamburg's Science Senator Katharina Fegebank: "The Corona pandemic has shown us once again: pathogens do not stop at borders. It is in our own interest to better understand the neglected tropical diseases. As an internationally renowned institute, the Bernhard Nocht Institute for Tropical Medicine makes an important contribution to research into tropical diseases and contributes to Hamburg's strength in the field of infection research. It is our declared goal to bundle our city's diverse competencies in infection research even more strongly in the future and to expand them sustainably."
Prof. Jürgen May, Head of the Department of Infectious Disease Epidemiology at BNITM and member of the Board of Directors: "In the coronavirus pandemic, the countries of the global South are benefiting from the health structures they have established together with many non-governmental organisations and research institutions like BNITM. Now we have to make sure that the neglected tropical diseases are not further lost from view. We continue to research the causes and mechanisms of these insidious diseases at full speed."
More than 350 partner institutions worldwide are participating in the second "World NTD Day". The goal is for the day to be officially recognised as a world day by the WHO. BNITM's ambassador for World NTD Day is the well-known North German presenter Yared Dibaba: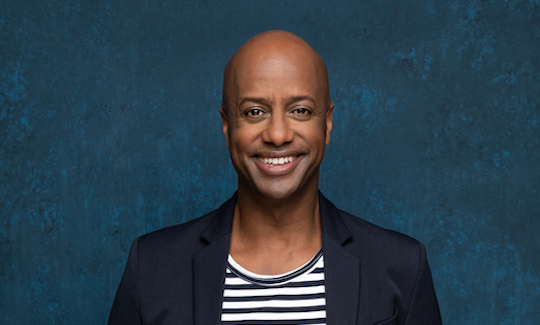 "As a North German boy with roots in Oromia, I know the consequences of neglected tropical diseases from my own experience: children in Ethiopia often catch the pathogens of schistosomiasis while bathing, for example. Decades later, they can still develop chronic secondary symptoms, up to and including occupational disability and death."
Insights and Highlights
Helminth Immunology
Prof. Minka Breloer's research group is investigating, among other things, which immune reactions worm parasites cause in humans and how they manage to disrupt their immune defences: Many intestinal parasites, such as hookworms, bore through the skin of humans and, after migrating through the tissue, enter the intestine via the lungs. However, humans also organise their defences across tissues: for example, body cells release alarm signals that activate certain immune cells in the lungs. Via intermediaries, these finally induce immune cells in the intestine to better reject the worm.
Nevertheless, many worms prolong their survival in humans by weakening their immune defences. This also has an effect on protective vaccinations. For example, flu vaccines worked worse in worm-infected mice than in healthy mice - not only in acute worm infections, but even after they had healed. This should be taken into account when developing vaccines. The WHO estimates that one in four people is still affected by a worm infection.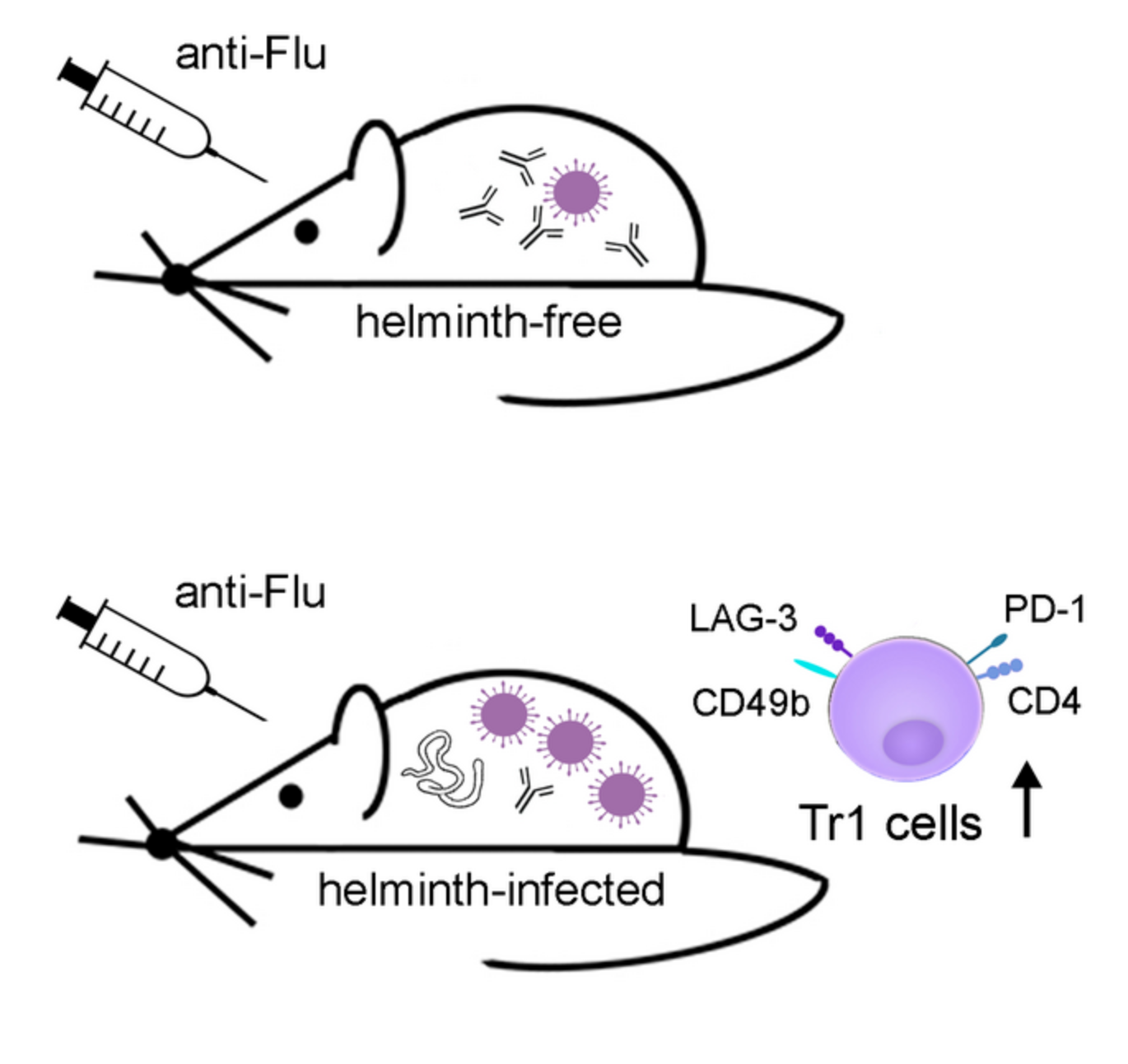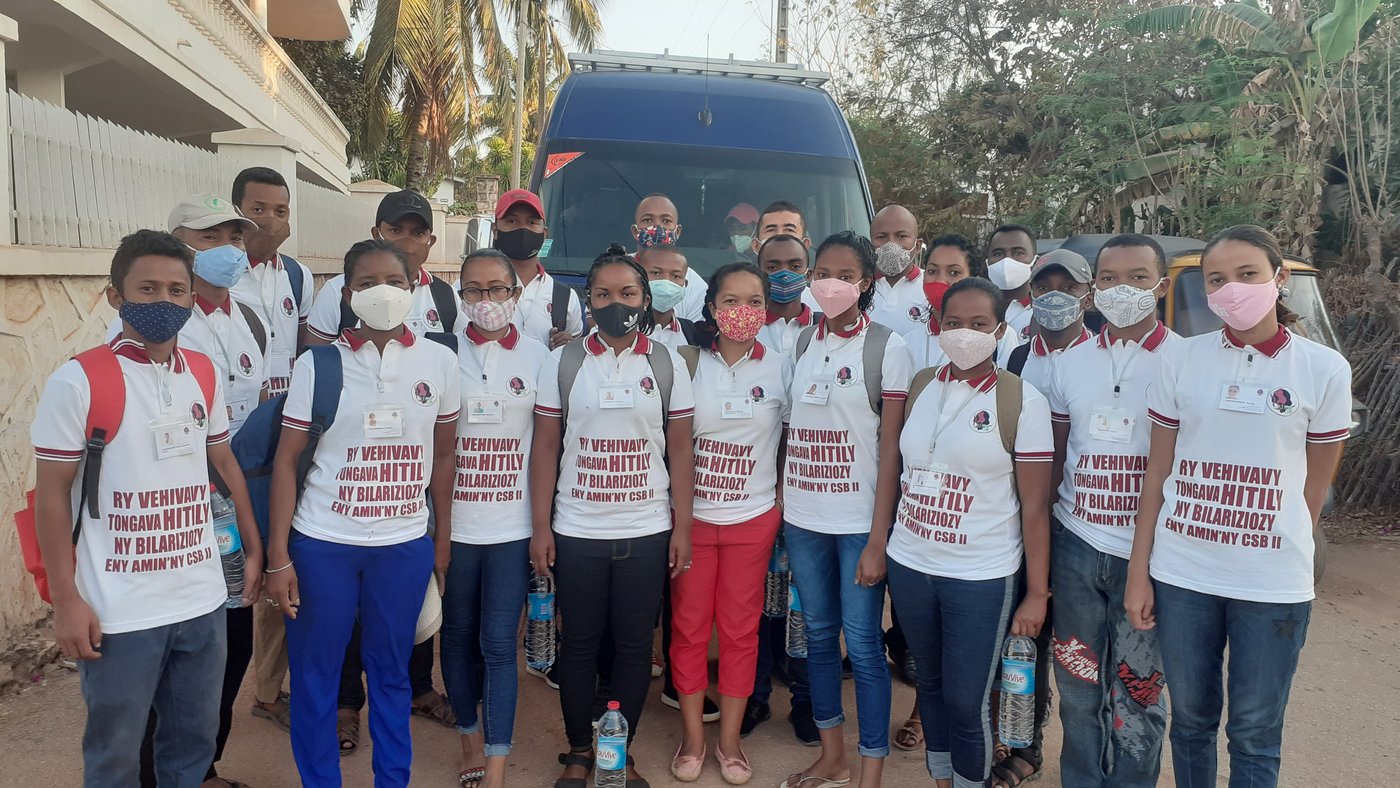 Bilharzia/ Schistosomiasis
Among NTDs, schistosomiasis ranks first in terms of years of life lost due to premature death or disability. The infection is caused by larvae, so-called cercariae, which penetrate the skin of humans when bathing in suitably contaminated lakes. From there they migrate via the lymph and blood vessels into the vascular plexus of the intestinal tract and the urinary bladder. Here, adult 2 cm worms develop within a few weeks and regularly release eggs. These eggs can then lead to chronic inflammation in the intestinal and bladder tissue as well as in other organs such as the liver and kidneys, with sometimes serious late effects such as liver fibrosis or bladder cancer.
In women, the reproductive organs can also be affected. Female genital schistosomiasis (FGS) can lead to infertility or premature births and miscarriages. This is a major problem, especially in Madagascar. In the Department of Infectious Disease Epidemiology, Daniela Fusco is running the FIRM-UP project together with the University of Antananarivo, Fianarantsoa, Mahajanga and the Centre d'Infectiologie Charles Mérieux. The aim is to raise awareness of FGS, both among health workers and the population, and thus improve health management.
Leishmaniose
Leishmanien sind einzellige Parasiten, die durch Sandmücken übertragen werden. Sie verursachen schlecht heilende chronische Hautläsionen (Orientbeule), können aber auch zu tödlich verlaufenden Erkrankungen der inneren Organe führen (Kala-Azar). Zudem ist sie eine wichtige erschwerende Komplikation bei HIV-Infektionen.
Durch den Klimawandel treten Sandmücken zunehmend auch in Deutschland auf. Es sind bereits wiederholt Fälle von Leishmaniose bei Tieren und vereinzelt auch bei Menschen aufgetreten, die Deutschland nie verlassen haben.
Die Arbeitsgruppe von Prof. Joachim Clos untersucht unter anderem das Genom von Leishmanien und deren Resistenz gegen Hitze und saures Milieu. Dies könnte eine tragende Säule der Anti-Leishmania-Therapie darstellen.
Chagas
Chagas disease is one of the neglected tropical diseases, although it is widespread in Latin America. In Bolivia alone, it is estimated that a quarter of the population could be affected. The disease is caused by single-celled parasites that are transmitted via the faeces of predatory bugs. In the acute phase, fever, shortness of breath, diarrhoea, swelling of the lymph nodes and other symptoms can occur. In the chronic phase, decades later, heart changes can occur, among other things, which can then lead to death.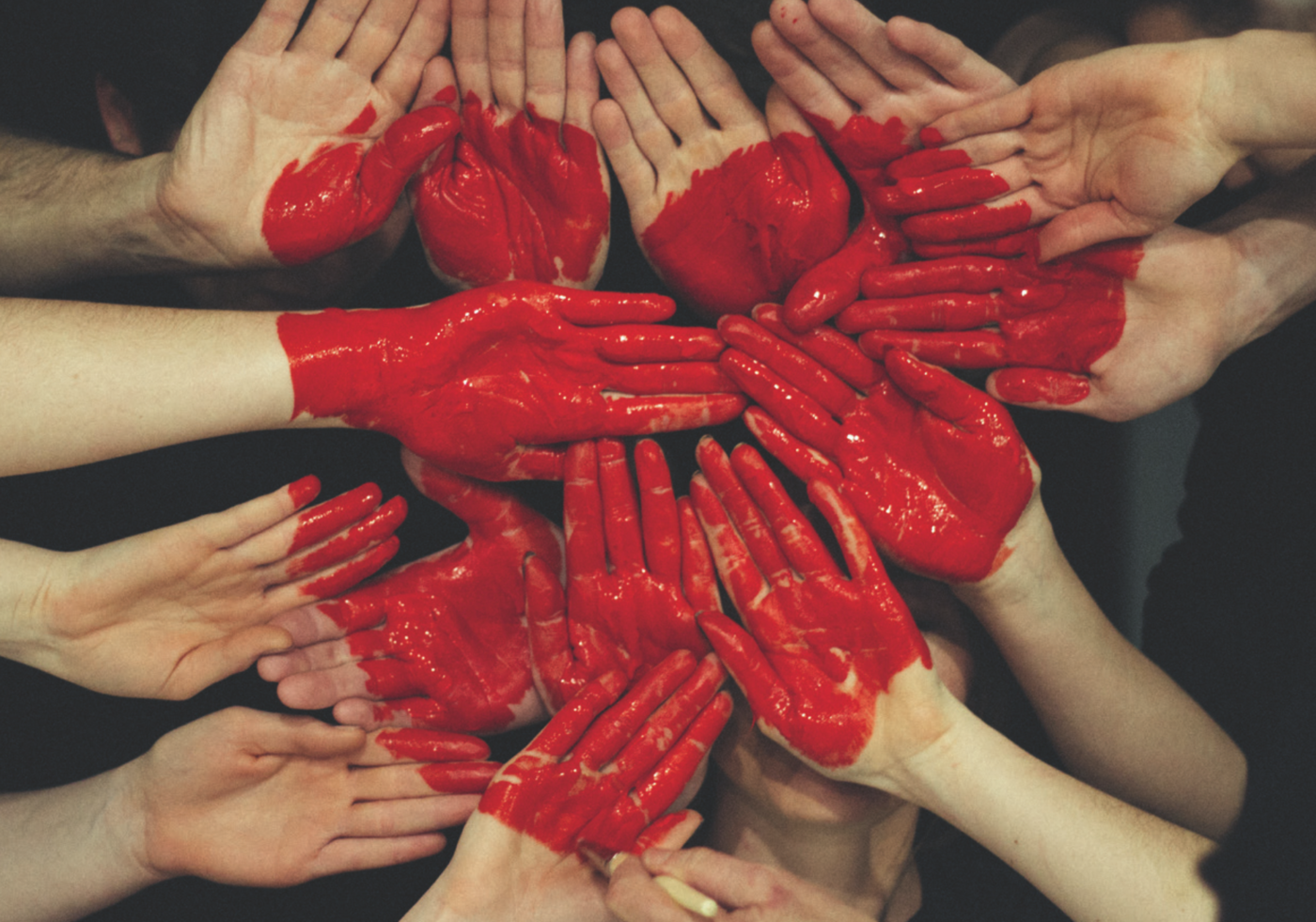 Chagas is increasingly a problem for European health systems as well: the pathogens can be transmitted through blood donations or from infected mothers to infants during breastfeeding.
The CHASE-Study (Chagas HAmburg ScrEening) aims to further research the Chagas disease, record infected persons and prevent further spread. Both the Latin American community and German medical practices are being educated about Chagas disease. In this context, people can be tested and treated free of charge at the Bernhard Nocht Institute for Tropical Medicine.
Dr. Rosa Isela Gálvez explains why Latin Americans living here could be affected by Chagas.
Contact person
Prof. Dr Jürgen May (Chair)
Phone : +49 40 285380-261
Email : chair@bnitm.de
Dr Eleonora Schoenherr
Phone : +49 40 285380-269
Email : presse@bnitm.de
Julia Rauner
Phone : +49 40 285380-264
Email : presse@bnitm.de