Library
The library has existed since the founding of the Institute in 1900 and, as the oldest and largest specialized tropical medicine library in Germany, is the national reference library for tropical medicine. It participates in the nationwide interlibrary loan system for medical literature.
It maintains the holdings of monographs and journals in the fields of tropical medicine, parasitology, immunology, virology and molecular biology and makes them available to staff. It procures literature not held in stock and makes the archival holdings on the history of the Institute accessible. In addition to classical library work, scientific reporting is also performed.
The library is open to the public by appointment, and its use is also free of charge for non-employees. It is a reference library; borrowing is only possible within the institute. The collections are registered through the Common Library Network.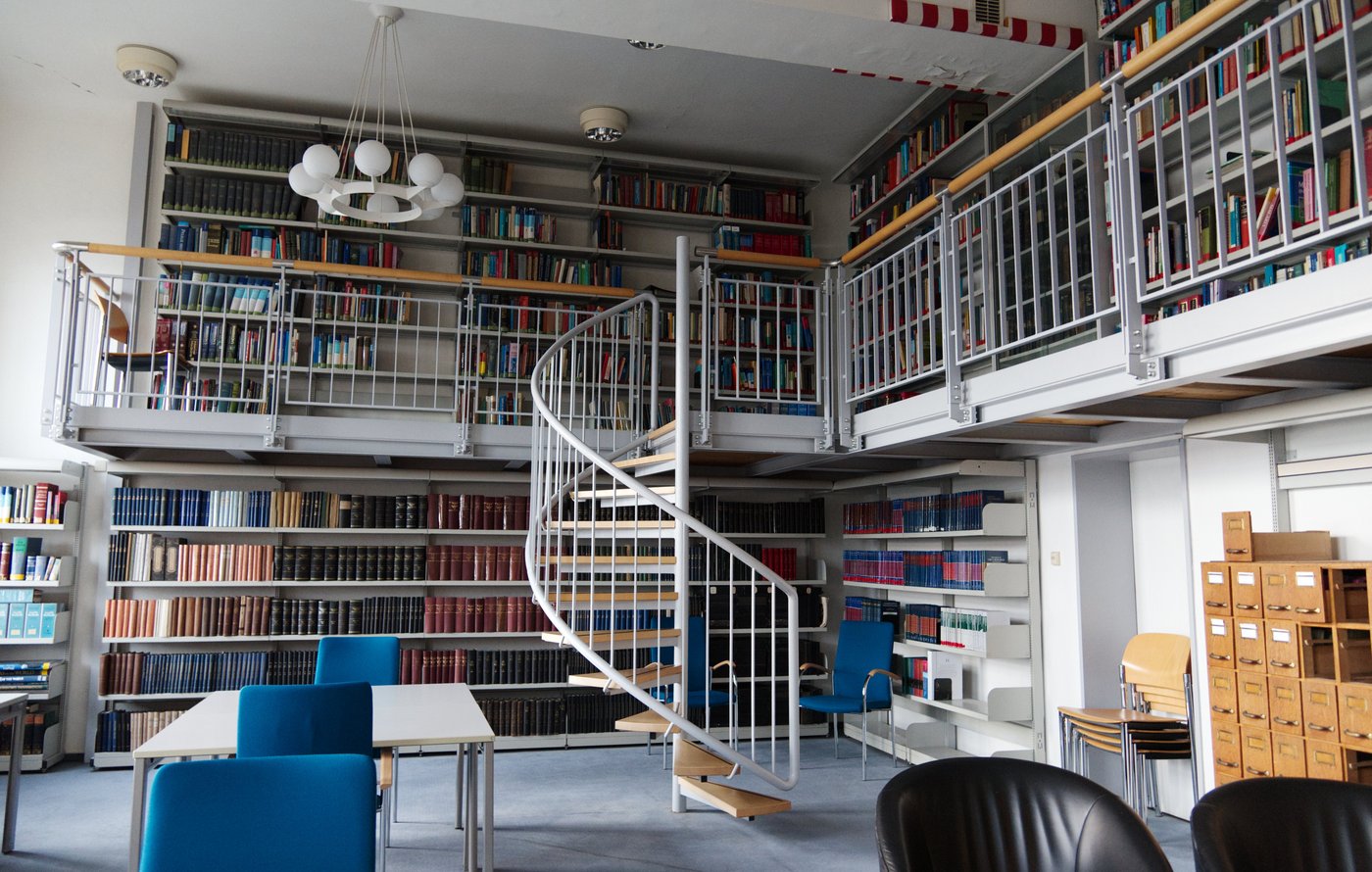 For questions or to make an appointment, please contact the librarian.
---
Open Access
Open Access stands for unrestricted and free access to quality-assured scientific information on the Internet. By removing technical, financial, and legal barriers, open access helps to accelerate scientific innovation processes and improve the visibility of research results. This supports scientists in their research and publication processes and maximizes the benefits of publicly funded research. As a member of the Leibniz Association, BNITM is committed to Open Access.
---
Publications of the BNITM
BNITM reports are published every two years and provide information on research projects, events, and staff publications and activities
Marina Rolf

Librarian

phone: +49 40 285380-404

email: bib@bnitm.de