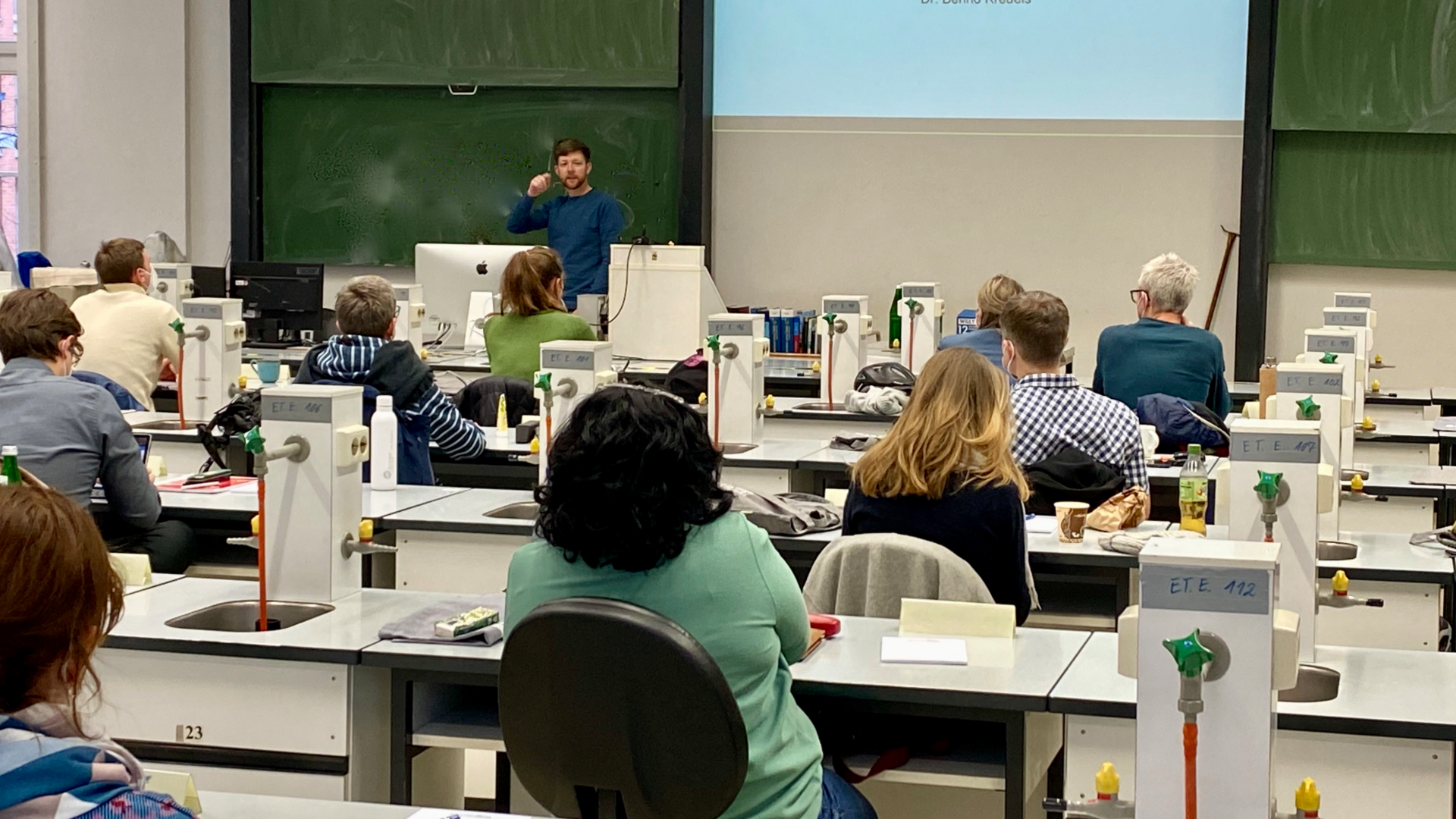 ©BNITM | Julia Rauner
Training
Register now for the Diploma Course in Tropical Medicine 2024
How do I diagnose the common travel skin disease leishmaniasis? What do parasites, protozoa and worms look like under the microscope? And how does health science work in the tropics? This and much more is taught by our lecturers in the Diploma Course in Tropical Medicine. It prepares physicians for working in the tropics and is accredited by the Hamburg Medical Association. Participants also acquire knowledge of travel medicine.
Info and registration
©BNITM | Rolf Garms
News
On the trail of exotic mosquitoes
Joint project at Hamburg's harbour: Favoured by globalisation and global warming, exotic mosquito species are also spreading in the north. In cooperation with the BNITM, the Institute for Hygiene and Environment (HU) is currently conducting a project to monitor exotic mosquito...
Learn more
©Matz
New publication
Attacking the malaria pathogen by the digestive tract
The food vacuole of the most dangerous malaria parasite Plasmodium falciparum is acidic, not unlike the human stomach. This is also a prerequisite for the absorption of the malaria drug chloroquine - or so it was thought until now. Researchers at BNITM have now discovered that chloroquine also accumulates at a higher pH value. Moreover, the proton pump is responsible for more than just acidifying the food vacuole.
Learn more
Events
Public Events
Forschen, Heilen, Lehren 2023
Einmal im Quartal stellt das Bernhard-Nocht-Institut für Tropenmedizin seine Arbeit der Öffentlichkeit vor. Gäste erhalten einen Überblick…
Read more
Bernhard Nocht Institute for Tropical Medicine
phone: +49 40 285380-0
fax: +49 40 285380-252
email: bni@bnitm.de