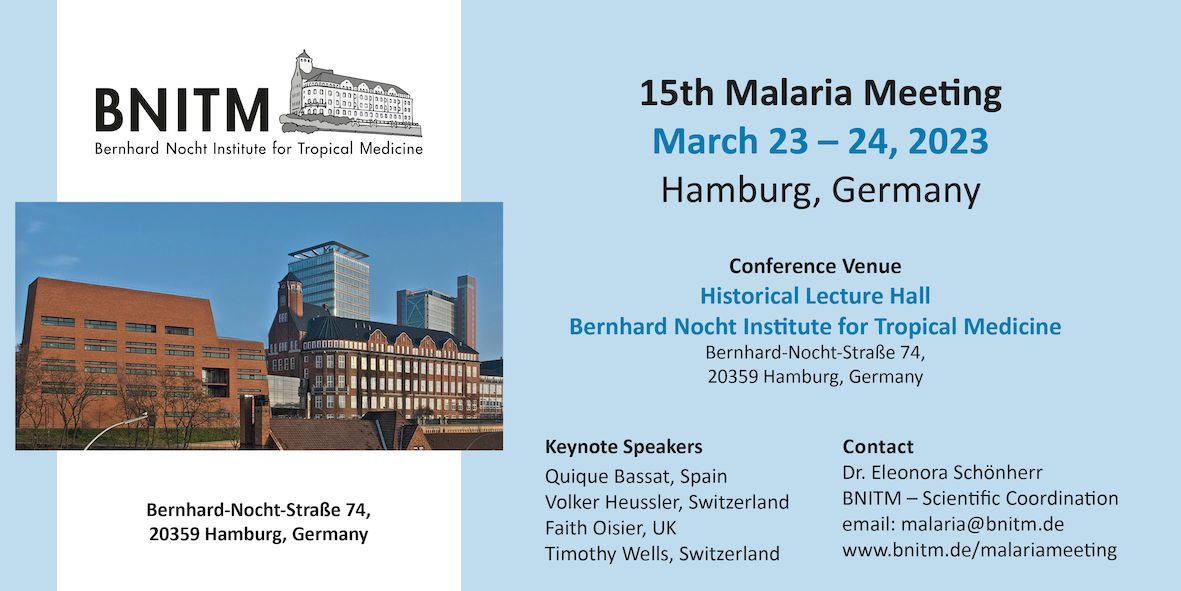 ---
---
| Time | | |
| --- | --- | --- |
| 09:00 am | Registration | Main entrance |
| | Welcome coffee | Lounge, 3rd floor |
| | | |
Session I: Clinical Epidemiology | Chair: Jürgen May

| Time | Speaker | Affiliation | Title |
| --- | --- | --- | --- |
| 10:00 am | Keynote Lecture: Quique Bassat | Barcelona, Spain | Strategies to improve Malaria outcomes: From the individual patient to the community |
| 10:45 am | Victoria Ingham | Heidelberg, Germany | Insecticide resistance and vector competence: is there a link? |
| 11:00 am | Andreas Kudom | Cape Coast, Ghana | Vector control situation in Cape Coast Ghana: unlocking the human factor in malaria control |
| 11:15 am | Nicole Struck | Hamburg, Germany | Pre- and perinatal determinants of child health and development in the first year of life in Ghana |
| 11:30 am | Pride Duve | Hamburg, Germany | A Mathematical model of malaria disease dynamics with vaccination and influx of infected immigrants |
| | | | |
DZIF Session: Clinical research & Translation | Chairs: Michael Ramharter & Ayôla Akim Adegnika

| Time | Speaker | Affiliation | Title |
| --- | --- | --- | --- |
| 11:45 am | Keynote Lecture: Timothy Wells | Geneva, Switzerland | Priorities and new approaches to malaria control and elimination |
| | | | |
| --- | --- | --- | --- |
| 1:45 pm | Ghyslain Mombo-Ngoma | Hamburg, Germany | The clinical development of next generation antimalarial drugs – current updates |
| 2:00 pm | Ayola Akim Adegnika | Lambaréné, Gabon | Multi-Drug Combination-Therapies to Prevent the Development of Malaria Drug Resistance. The MultiMal study. |
| 2:15 pm | Johannes Mischlinger | Hamburg, Germany | Efficacy and safety of Praziquantel for treatment of Plasmodium falciparum infection in asymptomatic Gabonese adults |
| 2:30 pm | Dorothea Ekoka Mbassi | Lambaréné, Gabon | Efficacy and safety of ivermectin for the treatment of Plasmodium falciparum infections in asymptomatic Gabonese adults |
| 2:45 pm | Rolf Fendel | Tübingen, Germany | PfSPZ Vaccine induces focused humoral immune response malaria-naive and pre-exposed study populations |
| | |
| --- | --- |
| 3:00 – 3:30 pm | Coffee break |
| | |
Session II: Immunology (Part 1) | Chair: Thomas Jacobs

| Time | Speaker | Affiliation | Title |
| --- | --- | --- | --- |
| 3:30 pm | Keynote Lecture: Faith Osier | London, United Kingdom | Mechanisms of Immunity against P.falciparum Malaria |
| 4:15 pm | Borko Amulic | Bristol, UK | Neutrophils as protagonists in malaria pathogenesis |
| 4:30 pm | Timo Reiß | Aachen, Germany | The two faces of FHR-1: How FHR-1 deficiency affects the malaria pathogen Plasmodium falciparum |
| 4:45 pm | Christine Hopp | Hamburg, Germany | Plasmodium infection-induced perturbation of the bone marrow B cell compartment and its impact on malaria immunity |
| 5:00 pm | Nishanth Gopala Krishna | Hamburg, Germany | Sequestration of infected red blood cells and reduced venous efflux precede inflammation in experimental cerebral malaria |
| | |
| --- | --- |
| 5:15 – 7:00 pm | Poster session and "Grab a beer" conference room, new building, 2nd floor |
| | |
| 7:00 pm | Conference Dinner (Copperhouse) |
| | |
---
Friday, March 24
Session II: Immunology (Part 2) | Chair: Christine Hopp

| Time | Speaker | Affiliation | Title |
| --- | --- | --- | --- |
| 9:00 am | Mary Lopez-Perez | Copenhagen, Denmark | Sickle cell trait and naturally acquired immunity to malaria |
| 9:15 am | Christiane Steeg | Hamburg, Germany | Differential expression of co-stimulatory/ co-inhibitory molecules on T cells in children with different forms of severe malaria |
| 9:30 am | Henriette Hoffmann-Veltung | Copenhagen, Denmark | Monoclonal B cell cross-reactivity with allelic variants of VAR2CSA domains following natural exposure to placental malaria |
| 9:45 am | Johannes Brandi | Hamburg, Germany | Expression of co-inhibitory molecules on CD8+ T cells is a sign for increased functionality in acute experimental Malaria |
| 10:00 am | Lea Kaminski | Hamburg, Germany | The composition of different regulatory PD-1+FoxP3-CD4+ T cell subsets in malaria patients might influence the outcome of disease |
| | |
| --- | --- |
| 10:15 – 10:45 pm | Coffee break |
| | |
Session III: Molecular Medicine and Parasitology | Chairs: Iris Bruchhaus & Anna Bachmann

| Time | Speaker | Affiliation | Title |
| --- | --- | --- | --- |
| 10:45 am | Keynote Lecture: Volker Heussler | Bern, Switzerland | The Plasmodium Parasitophorous Vacuole Membrane: from Autophagic Targeting to Signaling Platform |
| 11:15 am | Alyssa Ingmundson | Berlin, Germany | The host isoprenoid synthesis pathway is required for Plasmodium liver-stage development |
| 11:30 am | Lars Hviid | Copenhagen, Denmark | The rapid and spontaneous post-partum clearance of Plasmodium falciparum is related to expulsion of the placenta |
| 11:45 am | Kapil Pareek | Erlangen, Germany | Investigating the effect of parasite density on parasite metabolism and epigenetic modifications |
| 12:00 pm | Joachim Matz | Hamburg, Germany | The role of Plasmodium V-ATPase in vacuolar physiology and antimalarial drug uptake |
| | | | |
| --- | --- | --- | --- |
| 1:15 pm | Vitória Baptista | Braga, Portugal | Plasmodium falciparum heme species dynamics under antimalarial exposure |
| 1:30 pm | Myriam Jeninga | Erlangen, Germany | The bromodomain protein PfBDP1 is a central coordinator of the transcriptional program during gametocytogenesis in P. falciparum |
| 1:45 pm | Yannick Höppner | Hamburg, Germany | Impact of increasing host immunity on P. falciparum var gene expression |
| 2:00 pm | Yifan Wu | Hamburg, Germany | Human brain endothelial cell activation during Plasmodium falciparum infection |
| | |
| --- | --- |
| 2:15 – 2:45 pm | Coffee break |
| | | | |
| --- | --- | --- | --- |
| 2:45 pm | François Korbmacher | Barcelona, Spain | Stem cell-derived microvascular infection models for cerebral malaria studies |
| 3:00 pm | Alexandros Hadjulaou | Hamburg, Germany | Brain endothelial necroptosis influences the outcome of cerebral malaria |
| 3:15 pm | Nahla Metwally | Hamburg, Germany | Role of endothelial cells and miRNA in the pathogenesis of human malaria caused by Plasmodium falciparum infection |
| | |
| --- | --- |
| | |
| 3:30 pm | Farewell address / end of 15th Malaria Meeting |
| | |
---
Registration & Abstract Submission
You can register and submit abstracts via our registration form. Registration is closed since February 10th.
Fees:
Non-members: 150 Euro
Members: 100 Euro
Students: 50 Euro
Conference dinner: 30 Euro
---
---
Accomodations nearby
---
---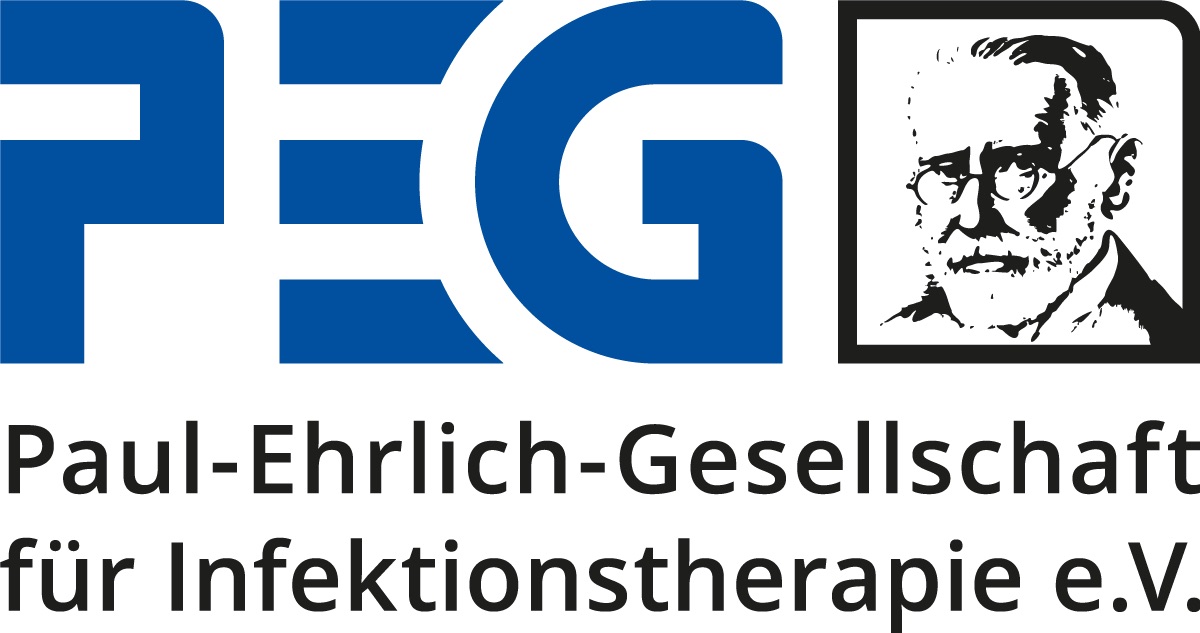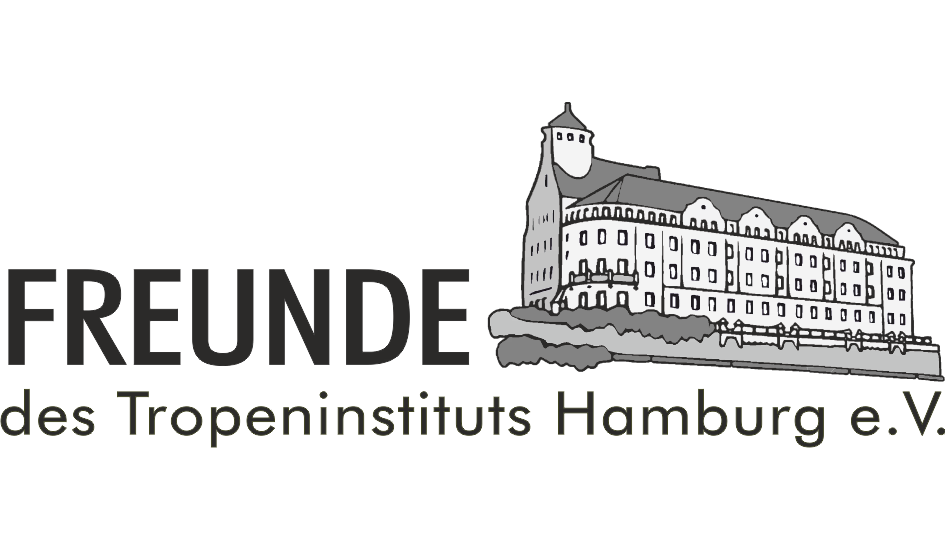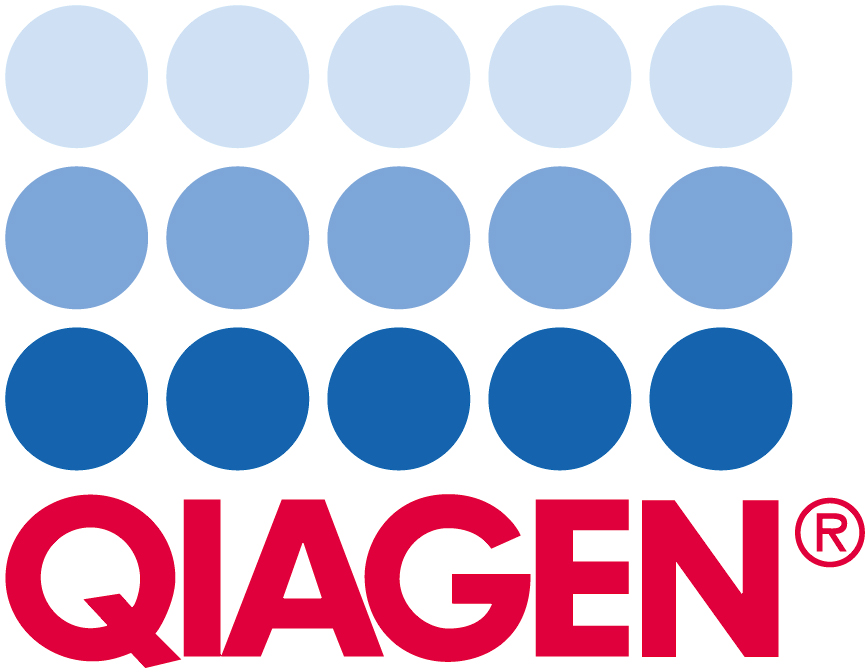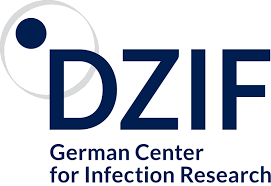 Key facts
Malaria Meeting 2023
23.03.2023 10:00 - 24.03.2023 15:30
The Malaria Meeting has developed into a scientific event that is respected beyond the borders of Germany, where both clinicians and non-clinical natural scientists present their results on current malaria research.
Contact person
Dr Eleonora Schoenherr
Phone : +49 40 285380-269
Fax : +49 40 285380-265
Email : schoenherr@bnitm.de