Mpox virus (MPXV)
Information for doctors and other health professionals
The BNITM offers molecular pathogen diagnostics in cases of suspected infection with the Mpox virus (MPXV) (viral examination order (only in German). Samples from skin lesions (vesicles, pustules, crust material) and EDTA whole blood can be analysed for the pathogen by PCR. Depending on the pattern of spread and localisation of the lesions, chickenpox and syphilis can be considered as the main differential diagnosis.
Please note the regulations on sample shipment. Infectious mpoxvirus specimens (patient specimens from confirmed cases and virus cultures) are dangerous goods and must be shipped as UN2814 transport. ONLY specimens for exclusion diagnostics may be shipped as dangerous goods UN3373 Cat B in compliance with the dangerous goods packaging guidelines.
Current information on the outbreak can be found, for example, on the ECDC website or on the RKI website (only in German).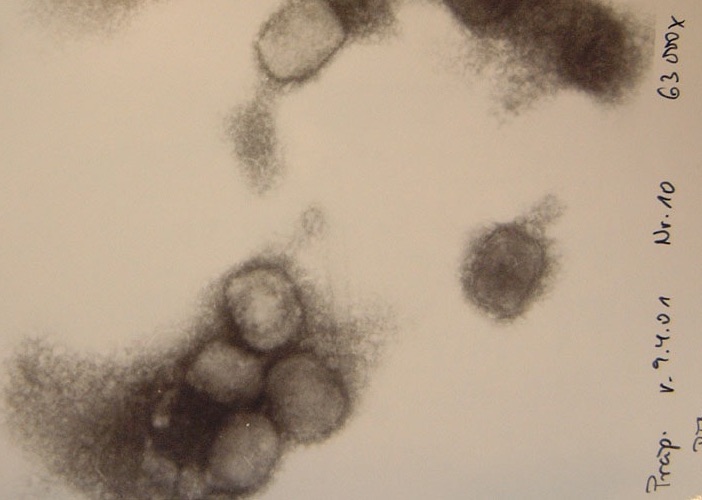 Bernhard Nocht Institute for Tropical Medicine
Consultation for physicians only
Patients should contact their attending physician's office.
Consultation on diagnostic procedure
Physician
mo – fri 09:00 – 12:00 and 13:00 – 17:00
phone: +49 40 285380-211
fax: +49 40 285380-252
email: labordiagnostik@bnitm.de
Medical management
Prof. Dr Stephan Günther
Prof. Dr Dennis Tappe
Specialists in Microbiology, Virology & Infectious Disease Epidemiology
Examination orders (only in German)