Announcements
Promising new antimalarial compound discovered
Cooperation success between Hamburg and Hamilton, Canada
Scientist from CSSB's Gilberger group (BNITM and UHH) and collaborators from the Michael G. DeGroote Institute for Infectious Disease Research at McMaster University in Hamilton, Canada, have discovered a promising new antimalarial compound. The discovery, published in Cell Chemical Biology, opens the door to the development of new drugs targeting malaria, one of the deadliest infectious diseases on the planet.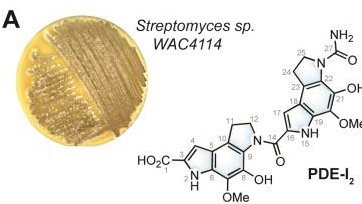 Image: BNITM / ©Tim Gilberger
Double challenge: Drug-resistance and climate change
Co-led by Tim Gilberger (Bernhard-Nocht-Institute for Tropical Medicine / Universität Hamburg) and Gerry Wright (Michael G. DeGroote Institute for Infectious Disease Research, McMaster University in Hamilton, Canada) the researcher teams performed a screen of soil bacteria extracts for antimalarials and identified an extremely potent inhibitor of malaria development.
This breakthrough comes at a pivotal time in global malaria management as drug resistance in malaria is becoming increasingly problematic and climate change is pushing malaria-carrying mosquitoes to new places, broadening the disease's spread. In fact, World Health Organization (WHO) estimates that malaria was responsible for more than 400,000 deaths and 229 million infections in 2019 alone.
Trial and Error Research
The family of compounds investigated by the researchers — duocarmycins — have been known to kill malaria and cancer cells for some time; however, they are extremely toxic to humans. As such, using them as treatment comes with considerable collateral damage, which has resulted in many failed clinical trials. These compounds considered to be 'anti-life,' as they kill just about everything in their path.
However, PDE-I2, the new compound molecule discovered by the Hamburg- McMaster team, appears to come with all of the potent malaria-killing properties of previously known duocarmycins — just without the adverse effects. "We've shone a new light here," said Wright "We're looking at a part of chemistry that nobody has ever looked at before."
The project began when Gilberger and Wright worked together at McMaster between 2010 and 2014. Since then, the Wright laboratory has been sending thousands of sub-fractions derived from specific soil bacteria from Hamilton to Hamburg, where Gilberger and his team would test and validate their anti-malarial activity.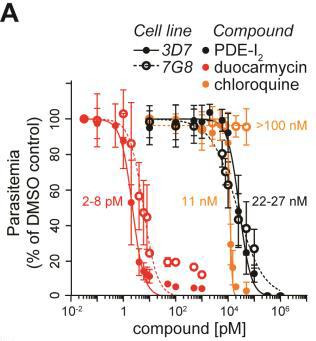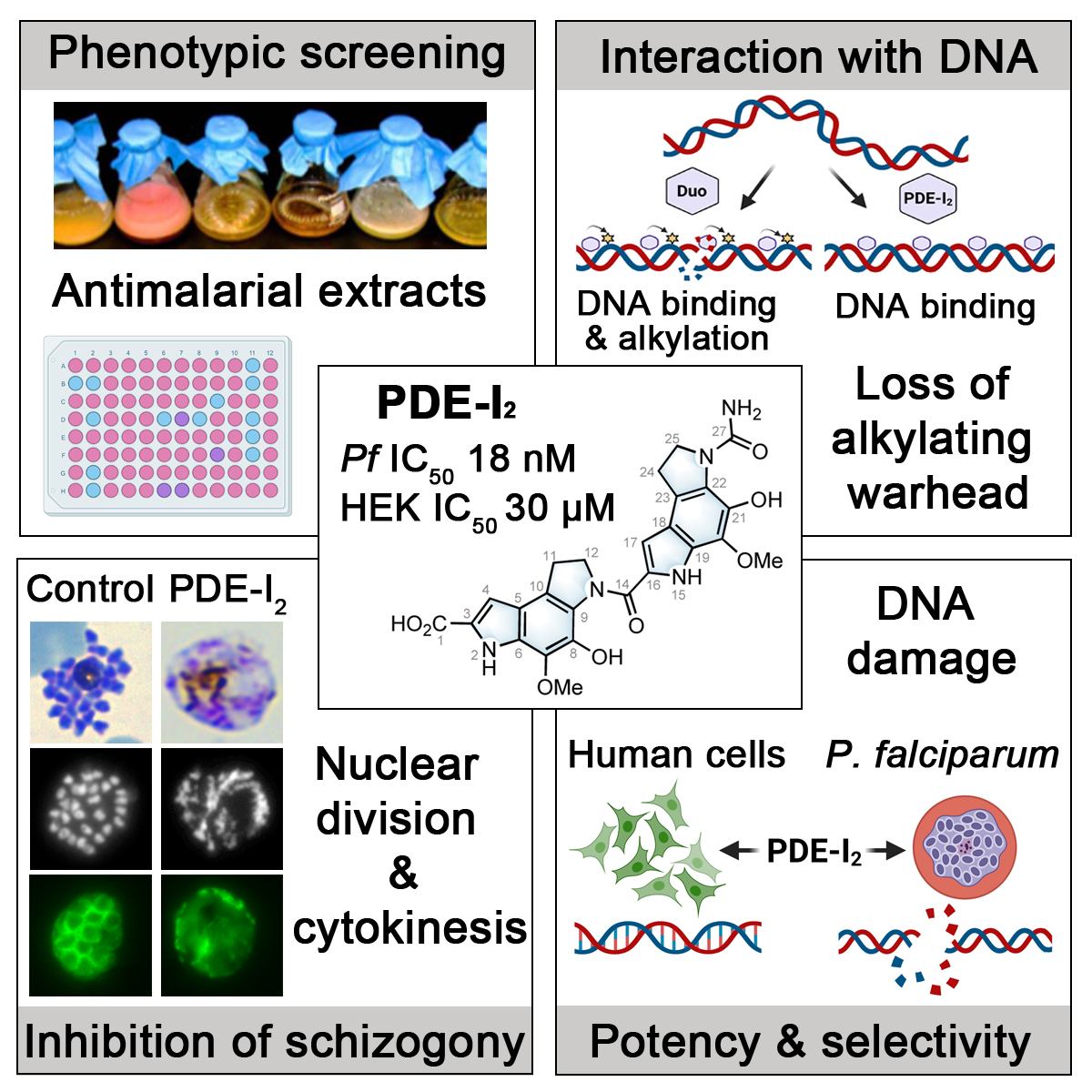 Contact person
Prof. Dr Tim-Wolf Gilberger
Cellular Parasitology Department
Phone : +49 40 8998 87600
Email : gilberger@bnitm.de
Dr Eleonora Schoenherr
Phone : +49 40 285380-269
Email : presse@bnitm.de
Julia Häberlein
Phone : +49 40 48051-108
Email : presse@leibniz-liv.de