Public Events
BOOK A SCIENTIST 2021 - LEIBNIZ ASSOCIATION
Speed dating with science - on 10.11.21, BNITM infection epidemiologist Dr. Nicole Gilberger and parasitologist Dr. Joachim Clos, as well as many other Leibniz researchers, will answer questions on topics that affect everyday life.
Dr Gilberger will speak on the topic "In the fight against malaria: rapid tests to distinguish severe malaria from blood poisoning" and Dr Clos, on basic research on tropical parasites, especially on genetic causes of drug resistance.
The individual 25-minute one-on-one interviews will take place online on 10th of November 2021. You can already reserve a talk with an expert in advance. To do so, send an email to veranstaltungen(at)leibniz-gemeinschaft.de with your name, the topic you have chosen and the desired time slot. You will receive a confirmation email if the appointment is still available.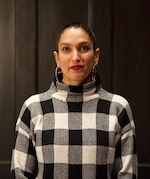 Book your "date" with a smart head. Choose from more than 50 topics in the following areas:

Language, Education & Open Science
Environment, Mobility & Energy
Media, Internet & Journalism
Humans, Nature & Ecosystems
Brain, Information Processing & Resilience
Economy, Work & Technology
Health, Ageing & Nutrition