Announcements
Fiocruz and BNITM deepen proven cooperation
It is one of the oldest collaborations of the Bernhard Nocht Institute for Tropical Medicine (BNITM): As early as 1908, Gustav Giemsa, the inventor of the Giemsa stain, and Stanislaus von Prowazeck, the discoverer of the spotted fever pathogen, visited the Fundação Oswaldo Cruz (Fiocruz) in Rio de Janeiro at the invitation of the Brazilian government. One year later, the first scientific publication on the topic of diphtheria was published under joint authorship. Now, representatives of both research institutes have discussed an even deeper cooperation.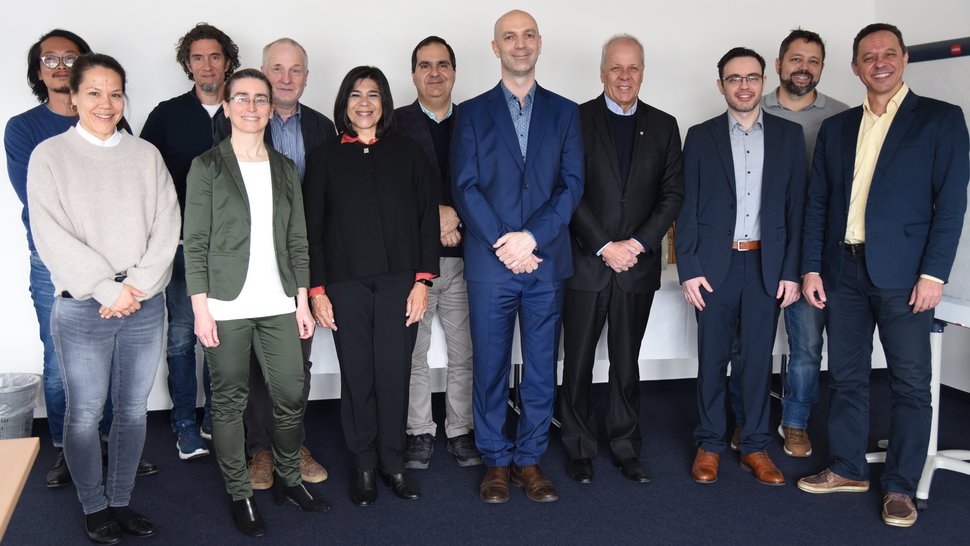 ©BNITM / Julia Rauner
During more than a century of collaboration, BNITM and Fiocruz staff pursued numerous research projects: on malaria, Chagas, Zika and other arthropod-borne diseases. In the 1970s, BNITM set up the electron microscopy department at Fiocruz, trained the staff and carried out joint research projects.
The most recent cooperation agreement dates back to 2011 and has been renewed several times, most recently in 2021. Currently, the cooperation focuses on research into mosquito-borne diseases and their control. The intensified cooperation now being discussed is intended to cover more research areas of the BNITM in the future and enable an even more intensive exchange of scientists between the two institutes. This could include, for example, the establishment of a shared laboratory.
Contact person
Prof. Dr Jonas Schmidt-Chanasit
Head of Arbovirology/ Entomology Department
Phone : +49 40 285380-546
Email : schmidt-chanasit@bnitm.de
Dr Eleonora Schoenherr
Phone : +49 40 285380-269
Email : presse@bnitm.de
Julia Rauner
Phone : +49 40 285380-264
Email : presse@bnitm.de