The KCCR: An international platform for biomedical research
Kumasi Centre for Collaborative Research in Tropical Medicine
Kumasi Centre for Collaborative Research in Tropical Medicine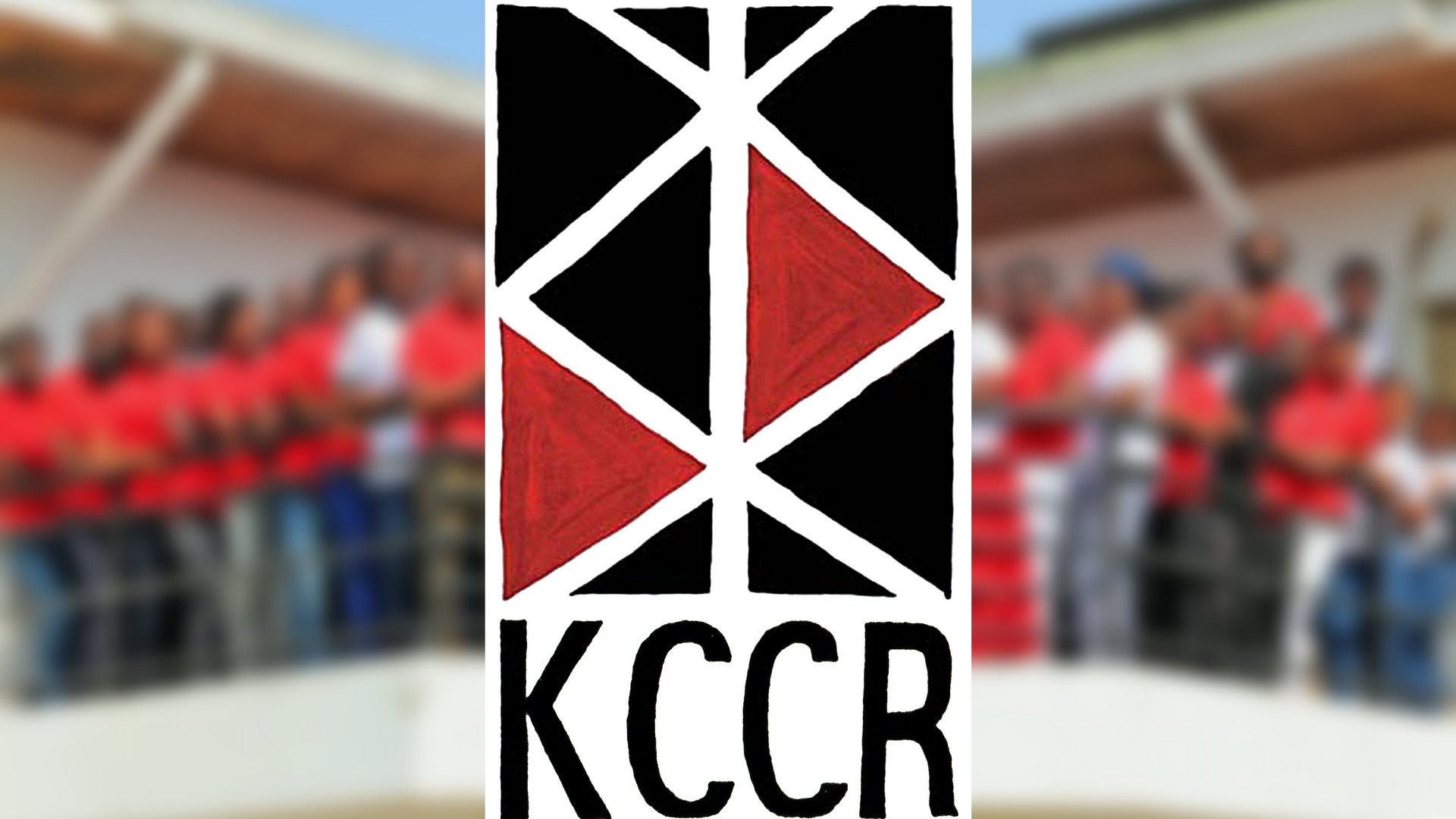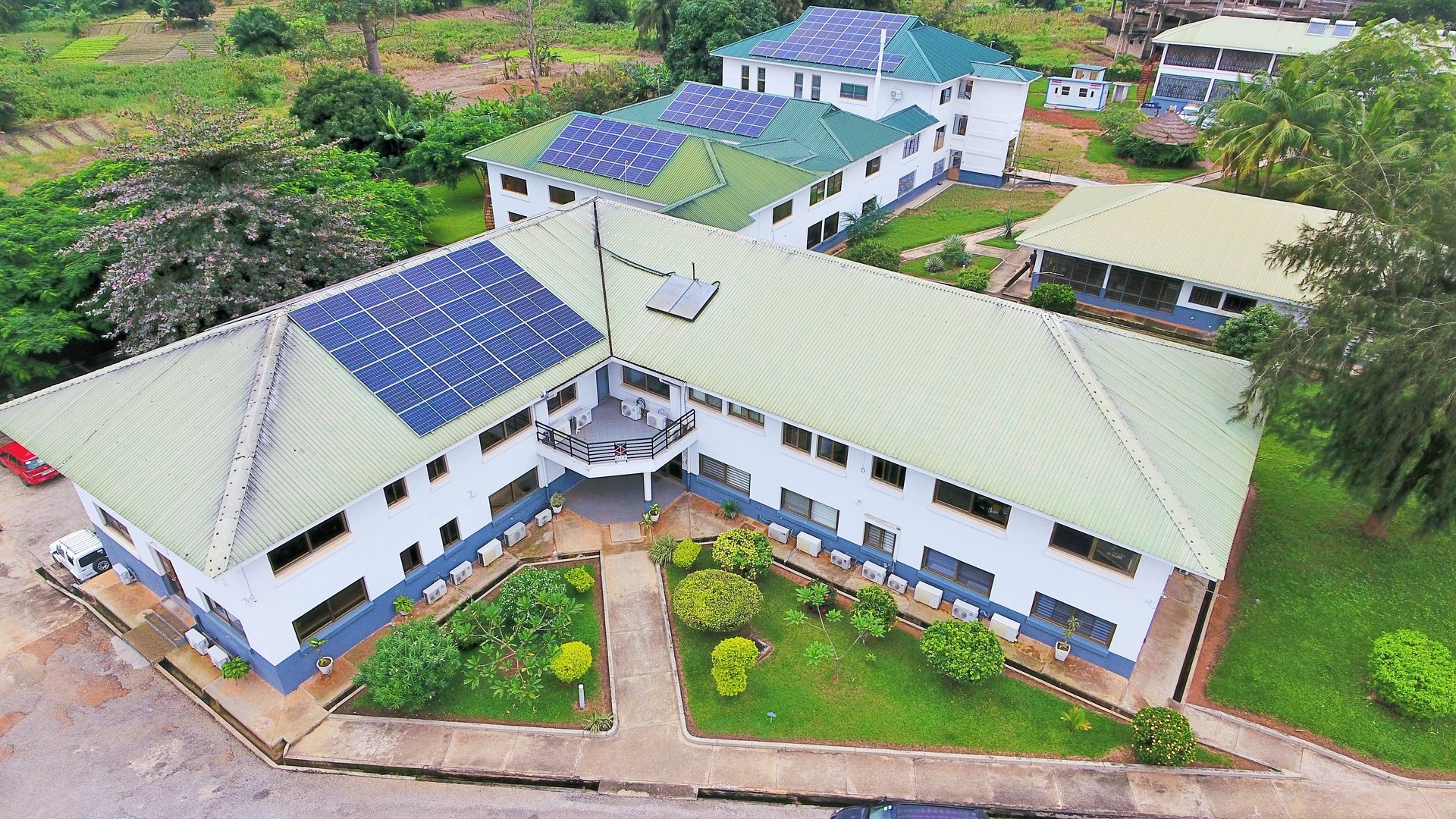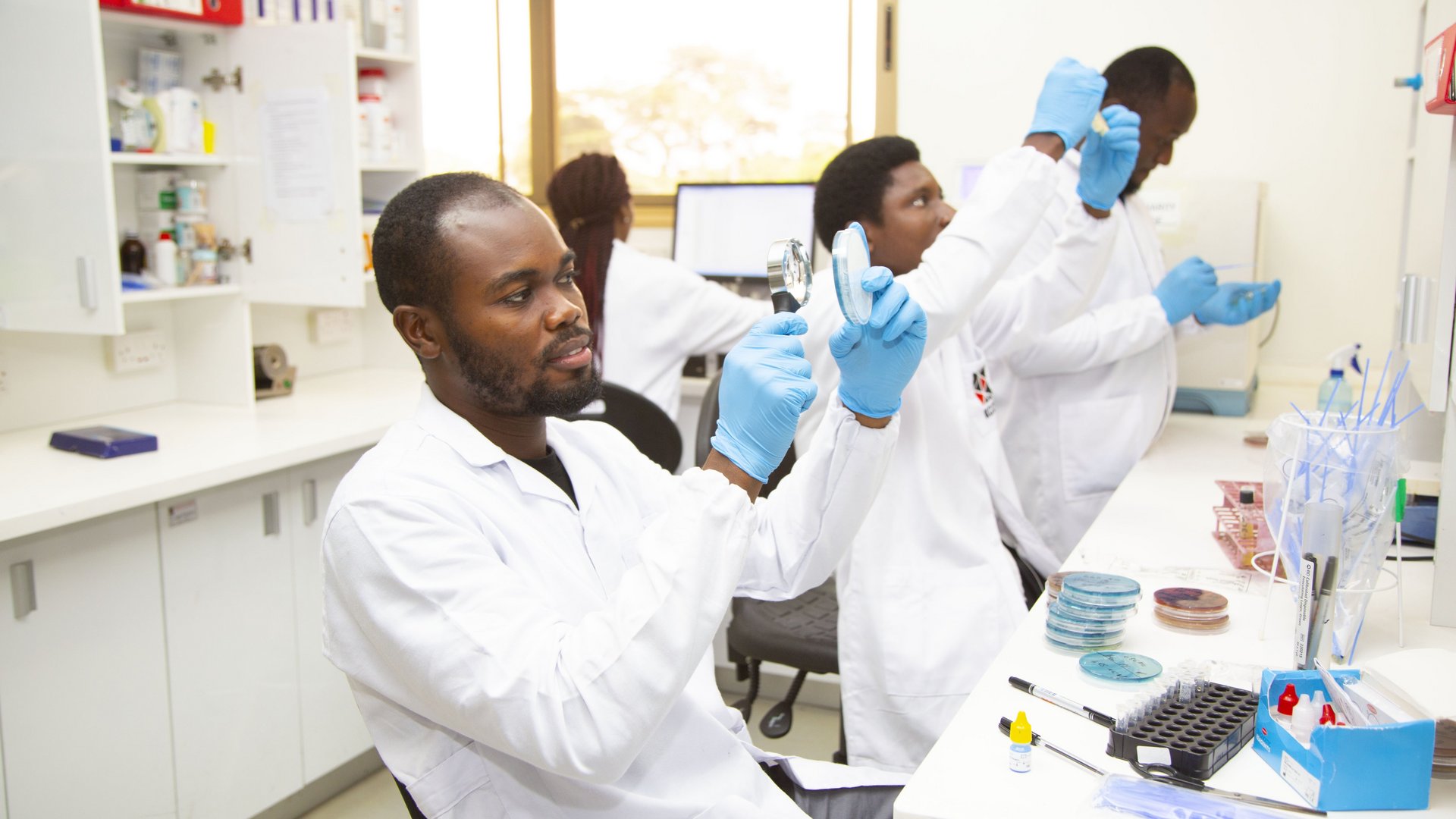 Between 1968 and 1990, BNITM operated a research station in the rainforest of Liberia, 125 kilometres from the capital Monrovia. The "Liberia Research Unit" was located on a concession area of a mining company, which also operated a hospital there. When the civil war broke out, the institute had to close the research station.
As a result, at the beginning of the 1990s, the Institute's management looked for cooperation partners in East and West Africa. In the young fourth republic of Ghana, they found ideal conditions: political stability, a committed university - and a population with a great need for tropical medical care. The Kwame Nkrumah University of Science and Technology (KNUST) in Kumasi had a medical faculty, but no research laboratory. Several of its professors had studied in Germany, so they spoke German and knew the German science system. A win-win situation.
In 1997, the Republic of Ghana and the Free and Hanseatic City of Hamburg concluded a state treaty establishing a joint venture between KNUST, BNITM and the Ghanaian Ministry of Health. According to this agreement, BNITM provides the basic funding and takes care of the construction of a modern laboratory building, KNUST provides part of their campus and organises the connection to the medical faculty. The KCCR scientists raise the necessary third-party funds for their research projects. The laboratory building of the KCCR was built and expanded with funds from the Volkswagen Foundation, state institutions and the Association of Friends of the Hamburg Tropical Institute.
BNITM-Chair Prof. Jürgen May talks about the origins of the joint venture to found KCCR in Ghana.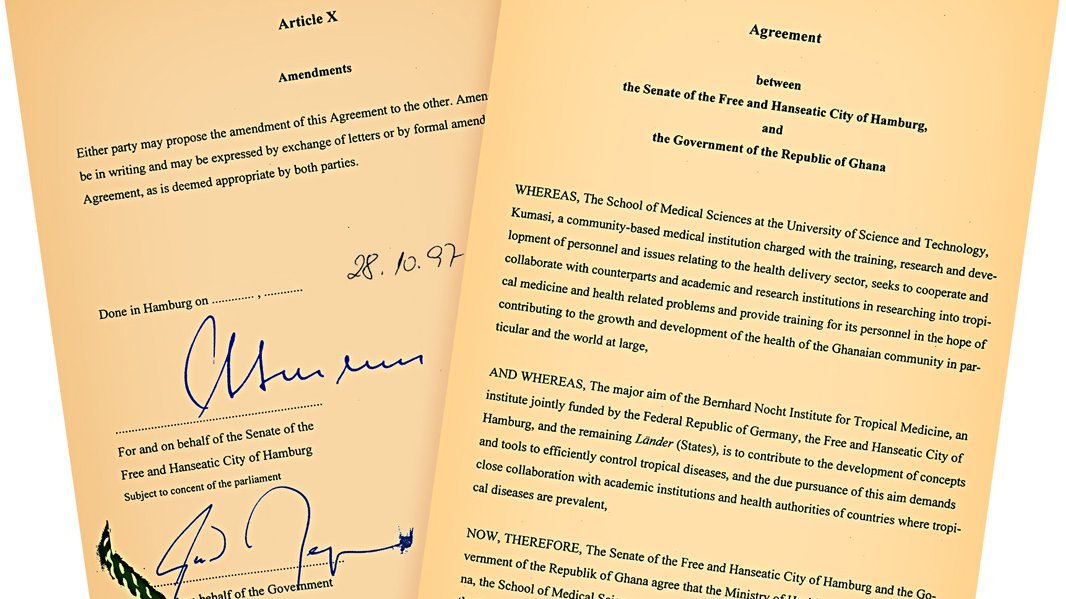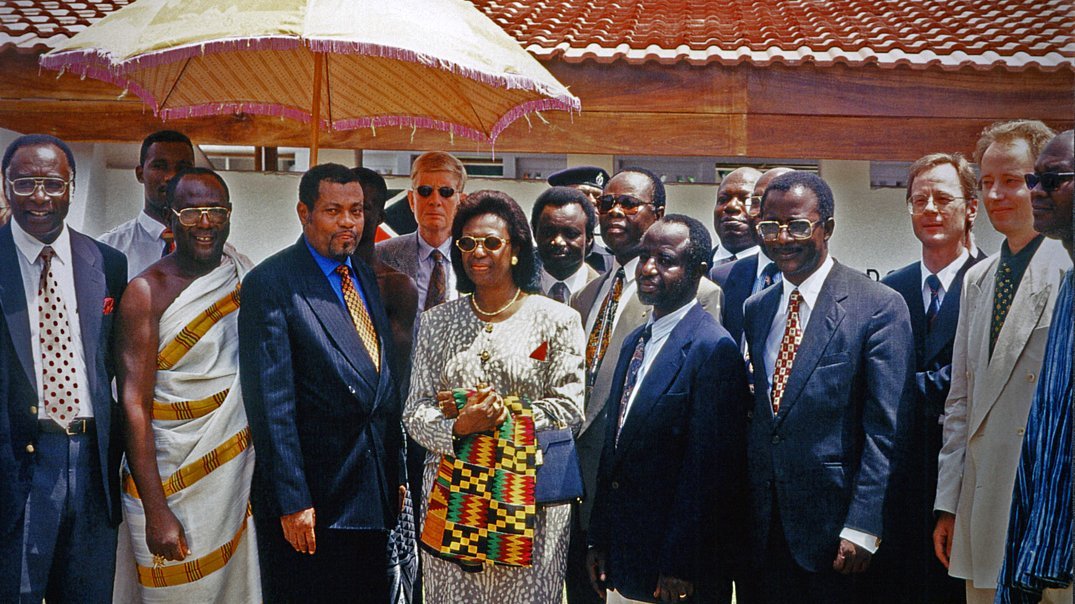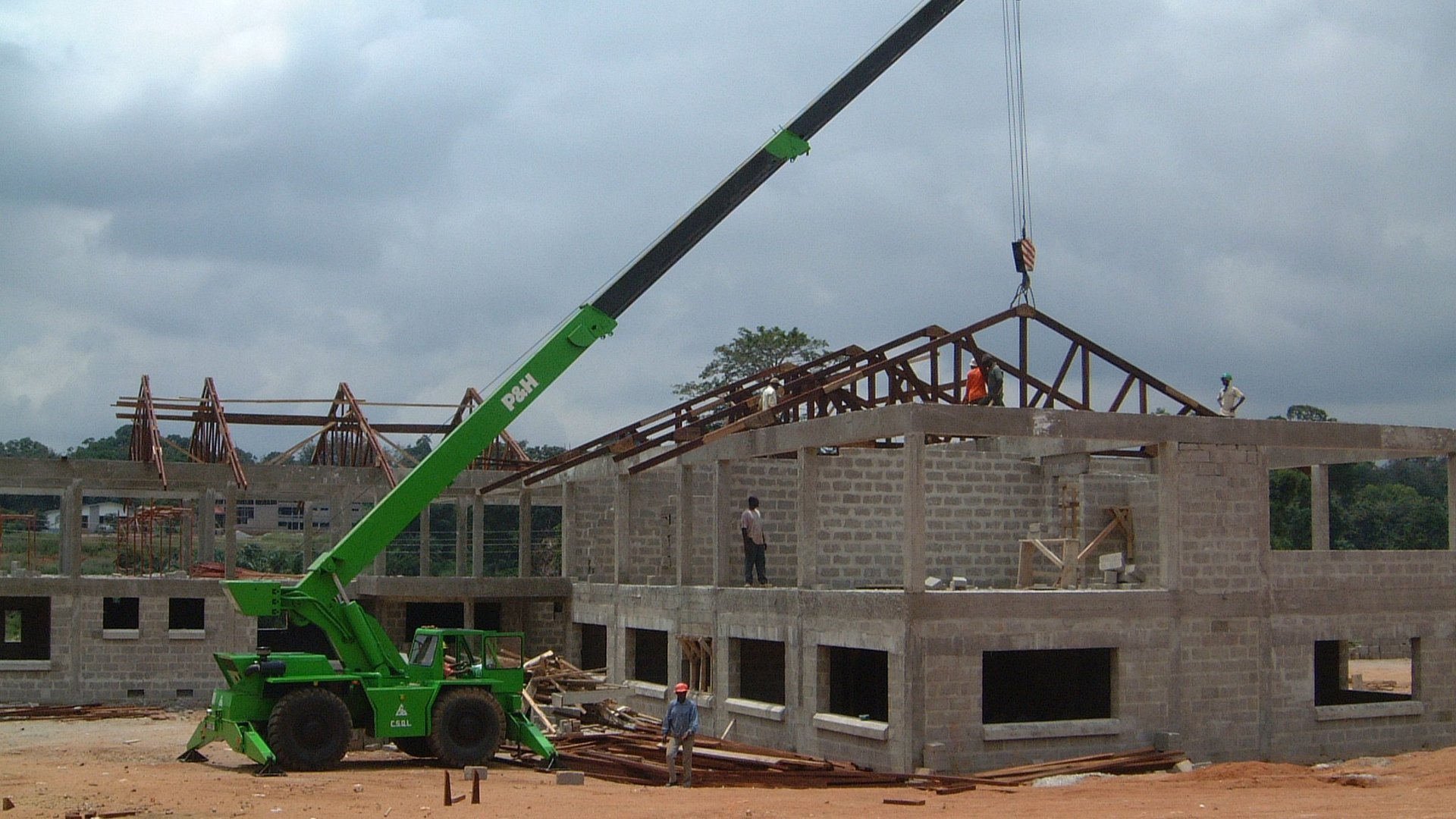 ©BNITM
©Bernhard Fleischer
©Bernhard Fleischer
Aims of the KCCR
Basic and applied research on tropical diseases, medical epidemiology and implementation of health issues of regional importance.
Promote young scientists in order to help bring health problems in Africa under control.
Contribute to the improvement of scientific and technical resources in disease control through teaching, postgraduate training, scientific cooperation and the maintenance of research infrastructures.
Promote multinational scientific cooperation in the diagnosis, treatment and management of tropical diseases.
Research profile
The research profile of the KCCR is rapidly evolving. Current established research groups include
Neglected tropical skin diseases & Buruli ulcer
Molecular diagnostics
Infectious Immunology
One Health Virology
One Health Bacteriology
Infectious Disease Epidemiology
Filariasis and Onchocerciasis
Malaria and Entomology
Bioinformatics and Computational Biology
Vector Biology
Infectious and non-infectious diseases
Clinical Research
Global Health and Infectious Diseases
Ongoing clinical trials on Buruli ulcer, COVID-19, malaria and filariasis
The KCCR has a laboratory area of 300 square metres. It has two biosafety level 3 laboratories for working with dangerous bacteria and viruses. In addition, there are biosafety level 2 (BSL-2) laboratories for immunology, bacteriology, parasitology, virology, molecular biology and entomology. Street lighting, hot water and parts of the laboratories are rubbed with solar power.
The immunology lab is equipped with flow cytometers, incubators, ice machines, centrifuges and ELISA readers, while the bacteriology lab has a biosafety bonnet, incubators, microscopes, and biochemical kits for identifying bacteria. It also has the VITEK 2 system, which provides accurate and reliable results for identifying microorganisms and testing sensitivity to antibiotics in less than 24 hours.
The molecular biology labs are equipped with thermocyclers for standard PCR and real-time PCR. Equipment also includes Illumina iSeq100, Qubit, Line Probe Assay, GeneXpert, agarose gel electrophoresis machine, transilluminator, refrigerated centrifuges and biosafety bonnets. The Agilent Tapestation provides an automated alternative to traditional gel electrophoresis, allowing researchers to analyse the quantity and size of DNA or RNA samples from just a few microlitres.
The centre has several freezers with temperatures of -20, -80 and -150 degrees and a cold room with 4 to 8 degrees for sample storage. The new entomology lab has capacity for parasite cultures. The new outbreak preparedness building block is equipped with BSL3 and BSL2 laboratories, molecular biology, sequencing, bioinformatics, teleconferencing, meeting rooms and offices for scientists. The installed solar system provides a continuous power supply to the BSL-3 laboratory.