Partner institutions in Africa
The Institute maintains numerous national and international cooperations. This includes institutional cooperation with universities and other research institutions in Africa. Our research should exclusively serve humane and peaceful purposes. Therefore, we safeguard ourselves against the misuse of our research. In addition, we fully respect the rights of countries and patients to their biological resources. We avoid or minimise the negative effects of our research on people, society and the environment. Our activities are committed to the UN Sustainable Development Goals.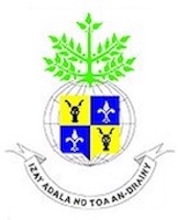 Université d'Antananarivo, Madagascar
The BNITM has been cooperating with the University of Antananarivo since 2009. The cooperation traces back to an initiative of the Dean of the Faculty of Medicine there, Prof. Raphael Rakotozandrindrainy. He was a guest scientist at the BNITM for five weeks in summer 2009, at the invitation of Prof. Fleischer. Since the kick-off of the first project in April 2010, mainly epidemiological studies on malaria, chikungunya and dengue fever, rickettsial infections, staphylococcal infections and schistosomiasis have been conducted, and the implementation of a multicentre study on sepsis in children in Madagascar has been initiated and supported. In addition to scientifically motivated field studies, the establishment of a laboratory infrastructure and the training of Malagasy scientists were of particular importance.
The cooperation agreement for the next phase (three years) was signed on 27 February 2019 by the President of the Université d'Antananarivo, Prof. Panja Ramanoelina, and Prof. Jürgen May from BNITM.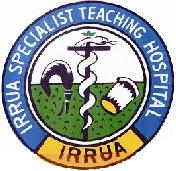 Irrua Specialist Teaching Hospital (ISTH), Irrua, Nigeria
Prior to the recent Ebola outbreak, the work of the Virology Department focused on Lassa virus and Lassa fever investigations. As the KCCR in Ghana is located outside the endemic area for Lassa fever, the department established an intensive cooperation with the Irrua Specialist Teaching Hospital (ISTH) in Irrua, Nigeria, where numerous patients with Lassa fever are treated. On the basis of a cooperation agreement, a laboratory for molecular Lassa virus diagnostics was established in 2008. Since then, more than 1,000 patient samples are tested every year, of which about 10% are positive for Lassa virus. A new laboratory wing was built in 2014 and equipped with modern equipment for conducting research projects on the pathogenesis and immunology of Lassa fever. Staff members of the Virology Department are on site at least twice a year to introduce new methods, carry out projects and train local staff. The activities in Nigeria are supported by the German Foreign Office, the Deutsche Forschungsgemeinschaft (DFG) and the European Union.