Press releases
Malaria experts present latest research results
Press invitation: Specialist event at the Bernhard Nocht Institute for Tropical Medicine on 23-24 March and World Malaria Day on 25 April
Shortly before World Malaria Day, malaria experts will present the latest research results on drugs, vaccines, immunology, epidemiology and the vector mosquitoes at a specialist event at the Bernhard Nocht Institute for Tropical Medicine (BNITM) on 23 and 24 March - always with the aspect of translation: the transfer of findings from basic research into application up to the topics of implementation and One Health.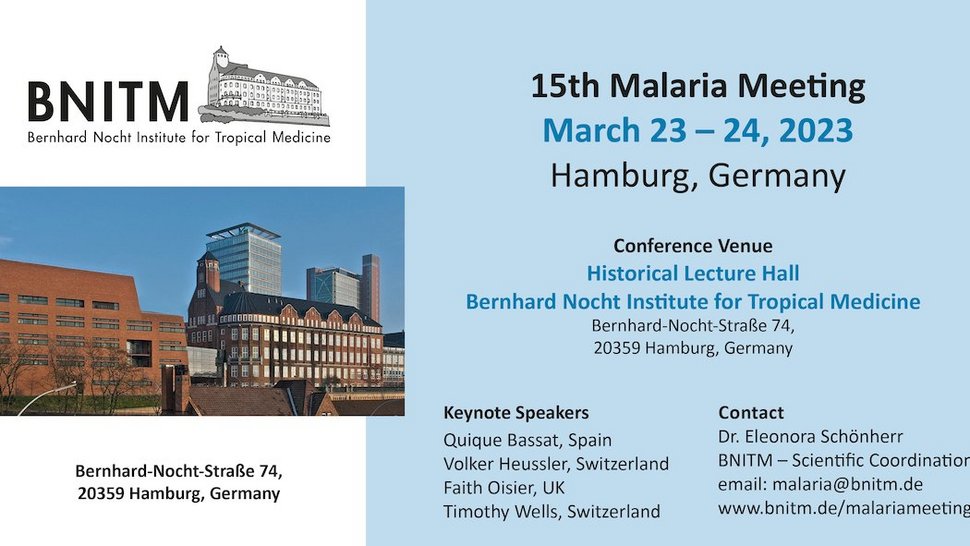 ©BNITM / Reset St.Pauli
Guests at the event will discuss news on artemisinin resistance, efficacy of the vaccine RTS,S and new mosquito populations. The topics and speaker names can be found in the programme on the event website www.bnitm.de/malariameeting.
Invitation for press representatives:
Participation in the "15th Malaria Meeting

on Thursday 23 and Friday 24 March 2023 in the lecture hall of the BNITM
Bernhard-Nocht-Strasse 74, 20359 Hamburg, Germany

Times and programme: www.bnitm.de/malariameeting
Registration preferably by mail: presse@bnitm.de, Tel. 040 285380-269 / -264
Shortly before the expert meeting in the historic lecture hall of the BNITM, the World Health Organisation (WHO) published its annual "World Malaria Report", in which it reports on the progress and gaps in the fight against malaria. This year's report highlights that global malaria case numbers have again increased slightly in the second year of the COVID-19 pandemic. In 2021, a total of 247 million were ill (around 619 thousand deaths) compared to 245 million in 2020 and 232 million cases (around 568 thousand deaths) in 2019 - mostly children under five. Malaria-affected countries, especially in Africa, must continue to respond to a variety of challenges: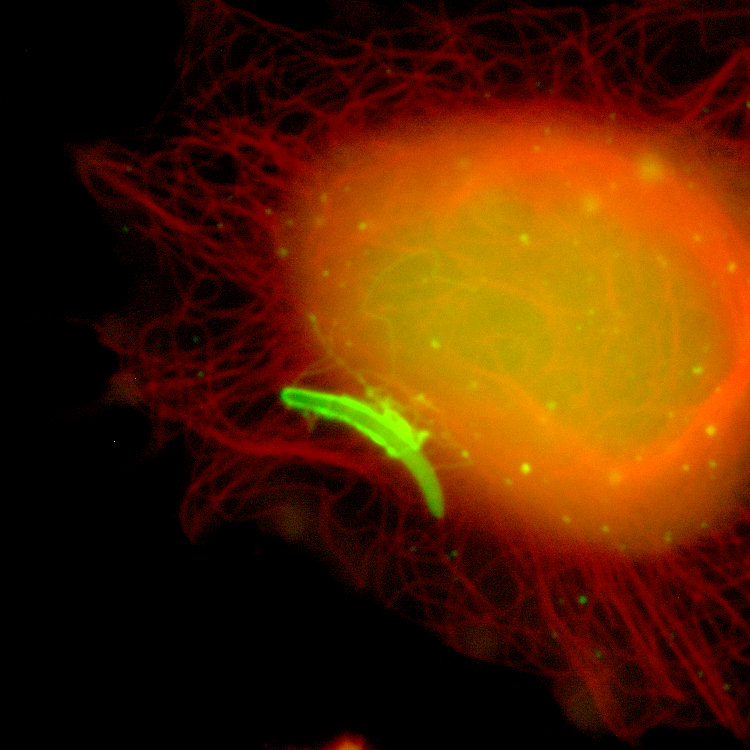 "Some malaria parasites are now escaping diagnostic tests. And we are also concerned about increasing resistance to insecticide-treated nets and drug agents, so we are conducting several large-scale trials of next-generation (triple-combination) malaria therapies at the Bernhard Nocht Institute in collaboration with the KCCR* in Ghana and CERMEL in Gabon," says Prof Michael Ramharter, a tropical medicine expert himself and Head of Clinical Research at BNITM. Artemisinin-based combination therapies (ACTs) are still effective, he says, but there are some worrying signals that need to be investigated now, before the ACTs fail.
As the head of the BNITM, Prof. Jürgen May, points out, "the invasion of the mosquito Anopheles stephensi, which can adapt very easily to urban environmental conditions, from Asia to Africa poses a real risk. Climate change is also enabling the spread of malaria to regions where the disease was not previously prevalent."
WHO has also responded by publishing a new guideline, including a new strategy to curb antimalarial drug resistance in Africa. A new WHO and UN-Habitat** framework will also guide urban leaders on malaria and mosquito control.
---
Background information:
World Malaria Report as download:
www.who.int/teams/global-malaria-programme/reports/world-malaria-report-2022
* The Bernhard Nocht Institute for Tropical Medicine (BNITM) in Hamburg devotes a considerable part of its work to malaria research and works closely with the German Centre for Infection Research (DZIF) in this field. The spectrum ranges from molecular studies of the malaria parasite to research into its spread and clinical course to vaccination and drug studies in Africa. For example, in order to be able to test a malaria therapy with a next-generation triple combination, the BNITM is conducting a multicentre clinical trial in four African countries (Ghana, Mali, Gabon and Benin) together with the Kumasi Centre for Collaborative Research (KCCR). The focus here is on the efficacy and safety of malaria treatment, which is vital especially for children in sub-Saharan Africa.
** United Nations Human Settlements Programme (UN-HABITAT)
The WHO and UN-Habitat Framework Programme "Global framework for the response to malaria in urban areas":
https://www.who.int/news-room/feature-stories/detail/responding-to-malaria-in-urban-areas-a-new-framework-from-who-and-un-habitat
as download: https://www.who.int/publications/i/item/9789240061781
Supporters and sponsors of the Malaria Meeting 2023:
The Malaria Meeting, which usually takes place every two years, is supported by the German Society for Parasitology (DPG), the Paul-Ehrlich-Gesellschaft für Infektionstherapie e.V. (PEG) and the German Society for Tropical Medicine, Travel Medicine and Global Health (DTG). As in 2019, the German Centre for Infection Research (DZIF) is also supporting the specialist event and, so does this year, the Vereinigung der Freunde des Tropeninstituts Hamburg e.V. (VdF). Qiagen GmbH is a sponsor of this year's Malaria Meeting.
Contact person
Dr Eleonora Schoenherr
Phone : +49 40 285380-269
Email : presse@bnitm.de
Julia Rauner
Phone : +49 40 285380-264
Email : presse@bnitm.de