Announcements
Course of the European Mobile Lab
Training at the BNITM
Hamburg, May 6th, 2022 - The European Mobile Lab hosted a training at the Bernhard Nocht Institute for Tropical Medicine, the first non-digital training in two and a half years. Due to the coronavirus pandemic and numerous deployments, this was the EMLab's first onsite training since October 2019.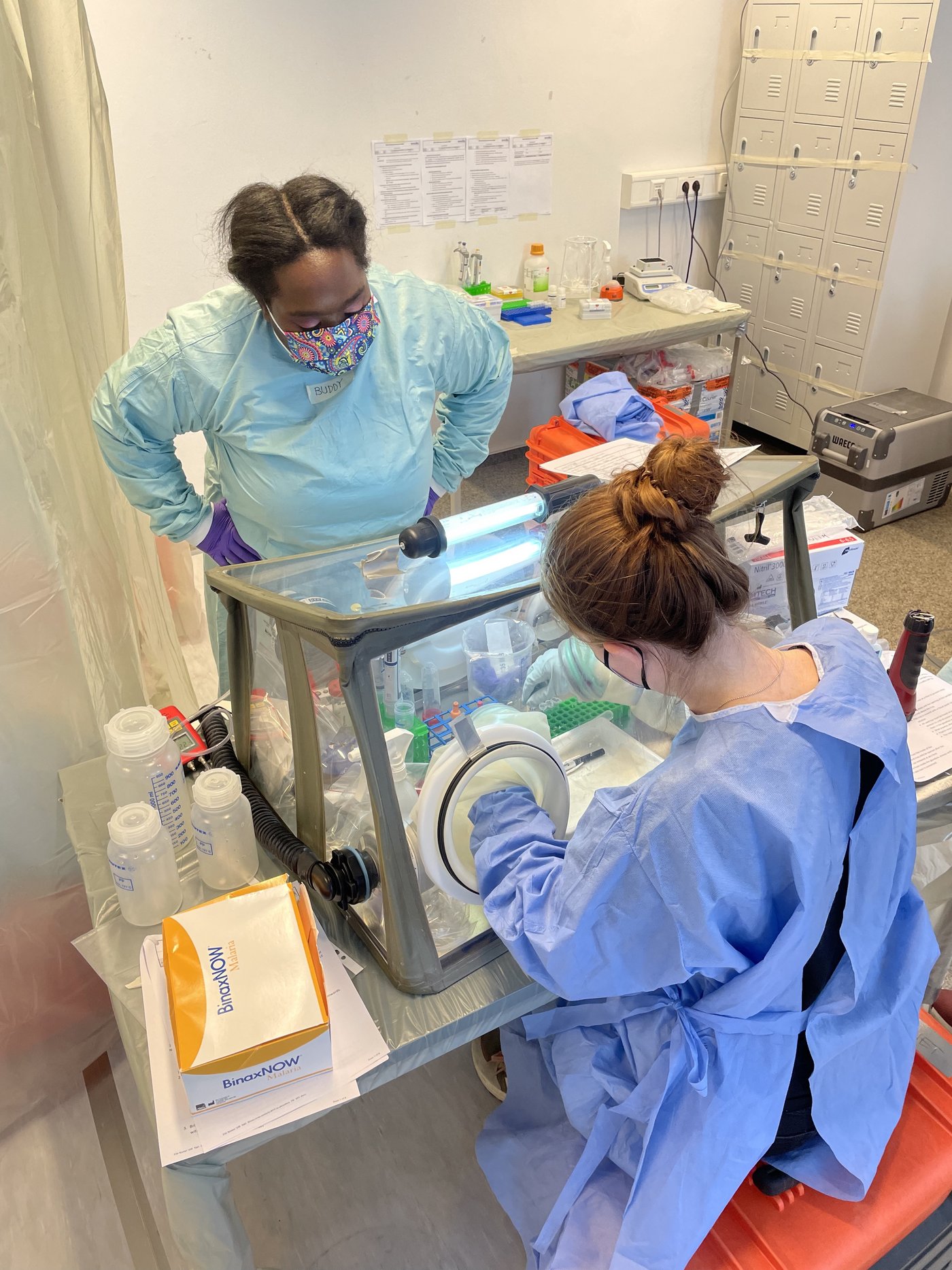 Nine employees of the Bernhard Nocht Institute for Tropical Medicine (BNITM) took part in the one-week course. In a simulated outbreak event, the participants learned about the set-up as well as about the operation and maintenance of a mobile laboratory.
The training teams set up two mobile laboratory units and performed all the steps of a usual EMLab operation, from sample reception to result reporting.
The European Mobile Laboratory Consortium can send modern field laboratories and trained scientists and technicians to the field within a short time during epidemics and outbreaks of highly dangerous infectious diseases such as Ebola or Lassa fever. This makes it possible to carry out diagnoses and clinical laboratory analyses on the spot.
The EMLab consortium is funded by the European Commission.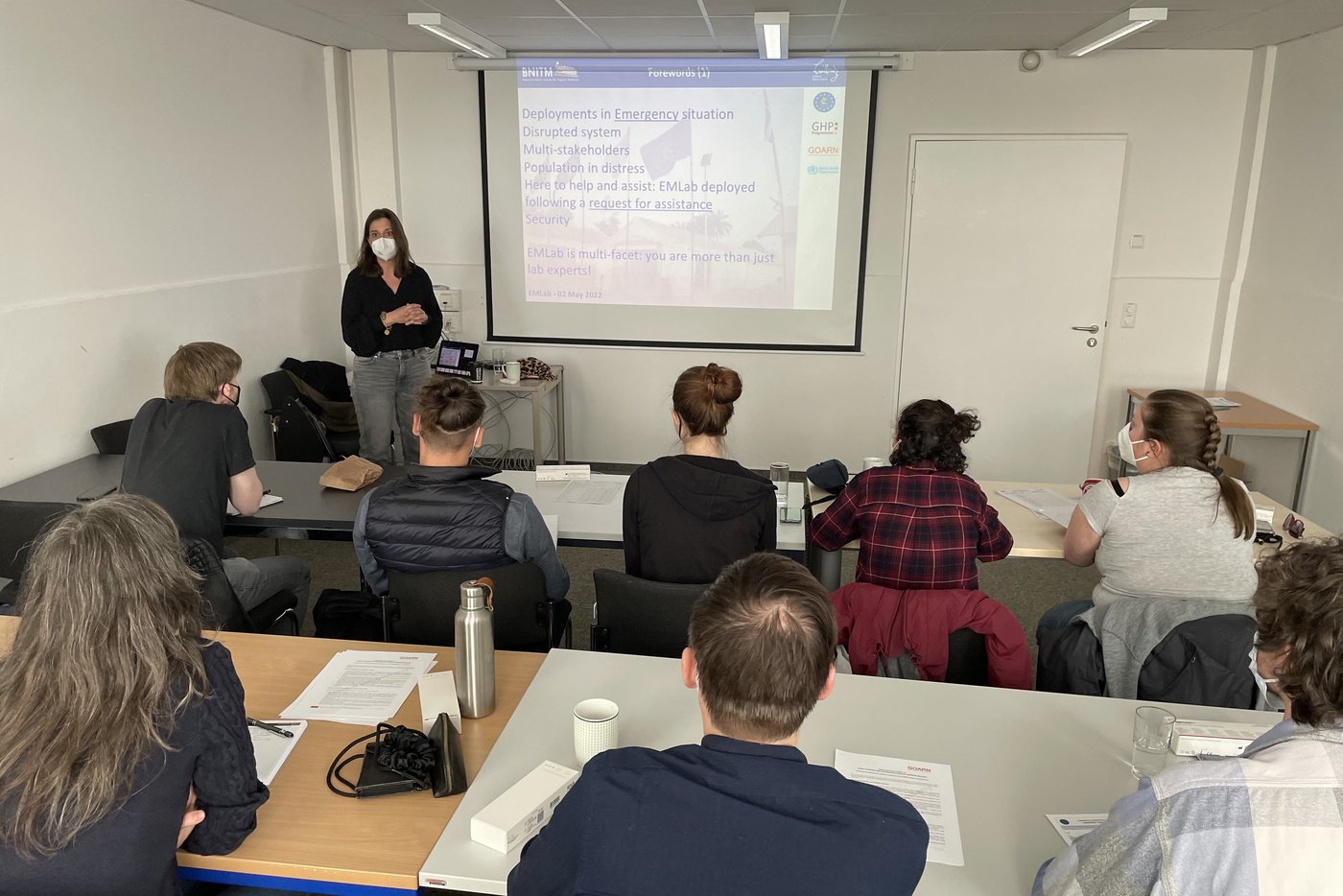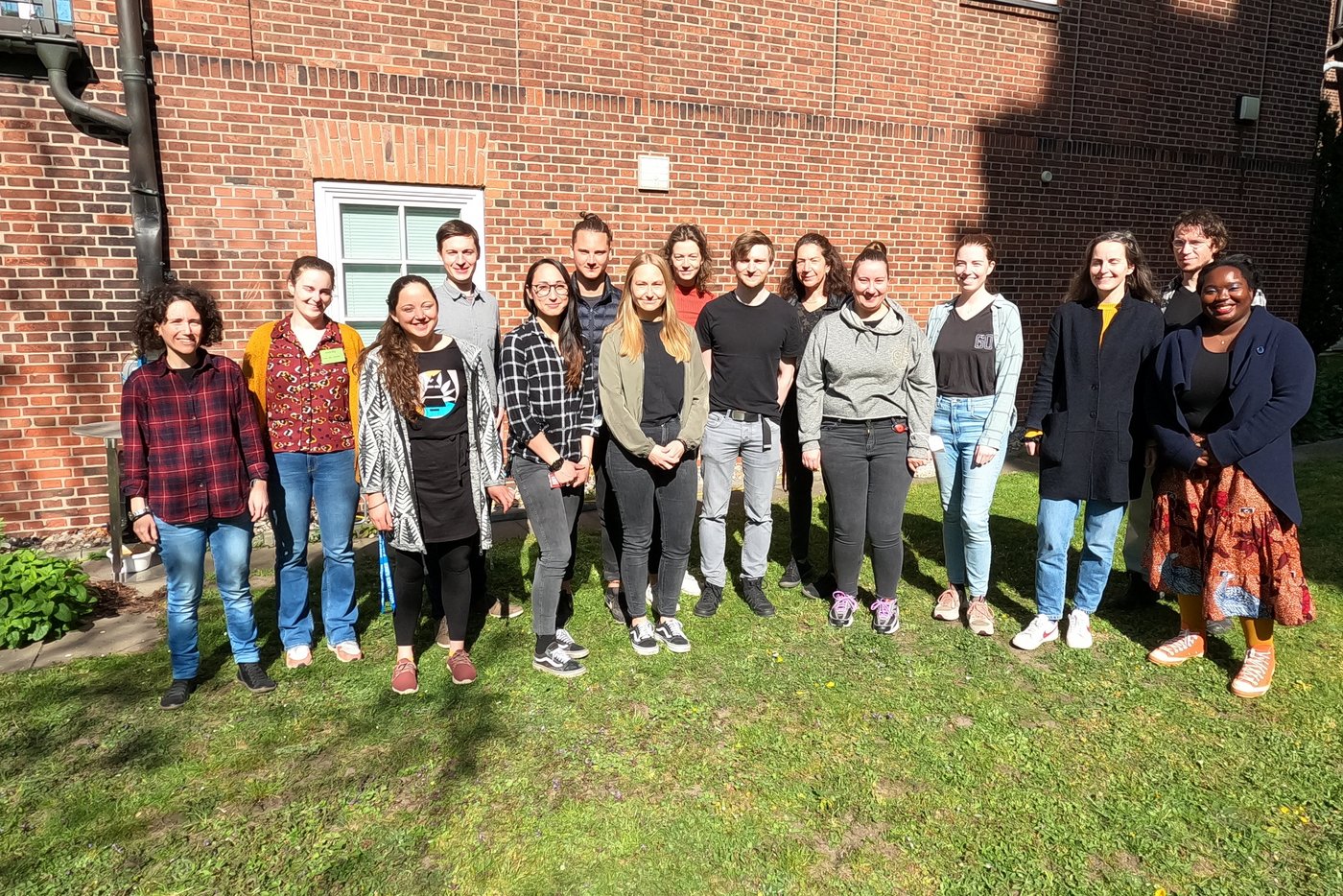 Contact person
Dr Eleonora Schoenherr
Phone : +49 40 285380-269
Email : presse@bnitm.de
Julia Rauner
Phone : +49 40 285380-264
Email : presse@bnitm.de