Press releases
During the pandemic, the fight against neglected tropical diseases becomes even more important
The Omikron variant has shown that health care in the Global South concerns us all - the "World Day of Neglected Tropical Diseases" on 30 January aims to raise awareness of poverty-related diseases.
©BNITM
Hamburg, 30 January 2022 - In the poorest regions of the world, one billion people are affected by Neglected Tropical Diseases (NTDs). Every year, around 1.7 billion people need preventive treatment. Yet countries of the global south are still poorly represented on the global health agenda and receive little funding to strengthen their health systems. As a Leibniz Research Institute for Global Infections, the Bernhard Nocht Institute for Tropical Medicine (BNITM) is committed to strengthening the fight against neglected tropical diseases.
The World Health Organisation (WHO) currently lists 20 neglected tropical diseases. These include worm diseases such as schistosomiasis or river blindness, but also infectious diseases caused by single-cell parasites such as sleeping sickness or leishmaniasis, bacterial infections such as leprosy and diseases caused by viruses such as dengue fever or rabies. Poisoning from snakebites is also included in this WHO list.
These diseases occur mainly in poorer countries with poor hygienic conditions and warmer climates. There, pathogens and their vectors, such as certain mosquito species, can proliferate. However, due to global warming, global travel and migration, countries in temperate zones are also increasingly affected.
In 2017, the WHO announced the goal of greatly reducing neglected tropical diseases by 2030. Many can already be prevented or treated today. "Too often, however, the necessary financial resources for drugs, awareness campaigns and research are lacking", says Prof. Jürgen May, Chairman of the Board of the BNITM and an infectious disease epidemiologist. In many places, the coronavirus pandemic has wiped out the progress made in recent years.
Creative education of school children about NTDs
Due to the stagnating progress in the fight against neglected tropical diseases, the Bernhard Nocht Institute for Tropical Medicine is participating in an international campaign of the Unesco Chair of the University of Brescia (UNESCO Chair | UNIBS). The common goal is not to let up in the fight against neglected tropical diseases either.
The scientist Daniela Fusco and her working group "Control of Poverty Related and Neglected Tropical Diseases (PRNTD)" at BNITM trained teams in four different countries in the winter of 2021, who held a teaching session on schistosomiasis in schools. The students from Germany, Italy, Madagascar and Senegal then painted creative pictures about the disease. The best works will be presented during NTD Day. The activities were coordinated by the Unesco Chair of the University of Brescia in collaboration with the community project for children "Vivi il quartiere - Bangherang". In Senegal the activities were coordinated by the Italian NGO "Energia per I diritti umami".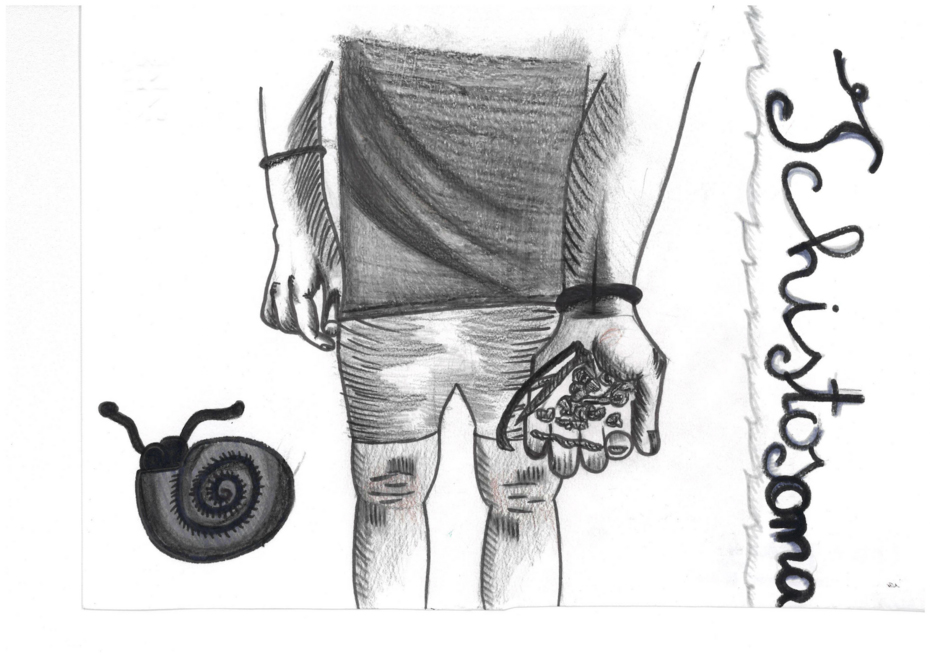 "The fight against NTDs is a mission from a scientific and humanitarian point of view. More than 350 partner institutions worldwide are participating in the third World NTD Day because these diseases should no longer be neglected", Fusco emphasises.
The teams from Germany, Italy, Madagascar and Senegal speak out:
The Hospital Partnership in Laos – outcome of the cooperation on snakebite management and therapy.
Global Health - more important than ever
What consequences it can have if health is not considered globally has been felt by the world through the omicron variant.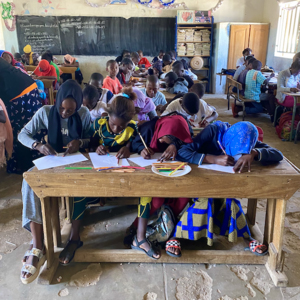 "Vaccines have been distributed unfairly; in Africa, for example, only nine percent of the population has been vaccinated so far. The WHO's target was 40 per cent by the end of 2021," says Prof Michael Ramharter, Head of Clinical Research at BNITM. Weak health systems, poor surveillance and other diseases have continued to allow the omicron variant to spread.

"We need to start tackling health problems globally, diseases do not stop at borders. There is also a humanitarian obligation on developed nations to fight diseases that affect billions of people in the Global South and prevent poverty from persisting in these countries," May adds.
Our expert service for press representatives
Prof. Jürgen May, Head of Department of Infectious Disease Epidemiology and Chairman of the BNITM Board of Directors.
Tel.: +49 40 285380-402
E-Mail: may(at)bnitm.de
Prof. Michael Ramharter, Head of Department Clinical Research, BNITM and German Centre for Infection Research (DZIF)
Tel.: +49 40 285380-511
E-Mail: ramharter(at)bnitm.de