Overview of the history of the Institute
The "Institute for Ship and Tropical Diseases" began its work on 1 October 1900, with 24 employees. Today, about 270 staff work at the "Bernhard Nocht Institute for Tropical Medicine" (BNITM), making it Germany's largest institution for research, care and teaching in the field of tropical diseases and emerging infectious diseases.
Origins in colonial times
The BNITM was founded to research and control pathogens typical of the tropics: due to increasing trade and traffic, especially with overseas countries, since the end of the 19th century more and more unusual infectious diseases had been introduced by ship crews and travellers. The cholera epidemic of 1892 in Hamburg provided the final impetus: about 9,000 people had died of the disease. The economic damage was also immense. Russian sailors or emigrants in transit had probably brought the bacterium with them. Because of the outdated drinking water system, it was able to spread quickly. The city of Hamburg was forced to restructure its health system and appointed Bernhard Nocht as harbour doctor. A little later, the city's parliament decided to "restructure the Seamen's Hospital and combine it with an Institute for Ship and Tropical Diseases".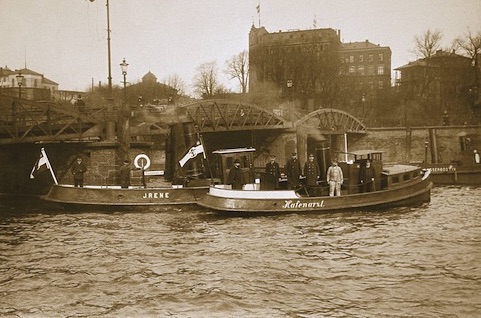 History of the Institute
The new port doctor realised the urgent need for further training for doctors in dealing with tropical diseases. According to the principle of "research, cure, teach", the institute made research and teaching in the field of ship and tropical medicine its task in addition to patient care. After the experience of the cholera epidemic, similar outbreaks were to be prevented in the future. Hamburg's merchants also had an economic interest in the development of tropical medicine. They implemented new findings on the prevention of malaria and other diseases on their ships so that the crews remained healthy and efficient. The institute offered numerous continuing education courses for doctors in the early years and counted more than 800 participants by 1914. Research focused on laboratory studies of exotic pathogens and their vector insects. In addition, the institute conducted studies on travellers and seafarers with imported infections. Research visits to the tropics took place only very sporadically.
At the onset of the war in 1914, the building was converted into a reserve hospital and research work largely came to a standstill. During the world wars, the Institute endeavoured to retain or regain access to the tropics in the German colonial territories: During the Weimar Republic, the economic and world political conditions on which the existence of the Tropical Institute was based had changed fundamentally. After the peace treaty of Versailles, the German Empire no longer possessed any colonies. German scientists were internationally isolated. The Tropical Institute lacked a raison d'être. Its continued existence was uncertain.
Dr

Eleonora Schoenherr

Public Relations

phone: +49 40 285380-269

email: presse@bnitm.de
Julia Rauner

Public Relations

phone: +49 40 285380-264

email: presse@bnitm.de